VISITA NEI LABORATORI ARTIGIANE E DESIGNER FIORENTINI LONTANO DALLE MASSA DEL TURISMO

UN'ESPERIENZA IN ESCLUSIVA NELLA FIRENZE AUTENTICA
Ciao sono Maria, con me visiterai artigiani tradizionali altamente qualificati e designer contemporanei a Firenze! Vi porterò in esclusiva nelle zone più pittoresche e slow di Firenze per scoprire l'incredibile patrimonio fiorentino fatto di artigianato e creatività. Visiteremo piccole e autentiche botteghe, incontreremo artigiani e li vedremo lavorare alle loro straordinarie creazioni.
AMI FARE SHOPPING? SOGNI UNO SHOPPING TOUR IN ESCLUSIVA A FIRENZE?

CURIOSI DELLA CULTURA ARTIGIANA DELLA MODA FIORENTINA?
Vieni con me in un'esperienza di shopping divertente e su misura. Incontrerai stilisti locali visitando boutique e piccoli atelier di moda, gioielli, pelletteria, splendidi accessori e molto altro ancora. Fammi conoscere i tuoi interessi e desideri e organizzerò per te un'esperienza di shopping da non dimenticare!
TOUR ESCLUSIVI TRA LABORATORI ARTIGIANALI & PERSONAL SHOPPING CON MARIA
BOTTEGHE - BOUTIQUE - ATELIER - FOOD & WINE - FAMIGLIE E BAMBINI
Sono una grafica creativa, ricercatrice di artigianato fiorentino autentico e personal shopper con una grande sensibilità e amore per la bellezza e l'estetica in tutte le sue forme. Dopo anni di interazione con artigiani e designer ho acquisito le conoscenze di ciò che sta dietro un oggetto veramente fatto a mano. Il mio obiettivo è di trovare modi nuovi e diversi per condurre passeggiate sostenibili, alternative e divertenti per soddisfare tutti i gusti. Sono molto contenta di poter mostrare Firenze sotto una prospettiva diversa e sono immensamente felice di condividere con i miei ospiti il mio grande amore per l'arte e l'artigianato.
NON PUOI ARRIVARE A FIRENZE? LASCIA CHE FIRENZE VENGA DA TE!
PROVA IL MIO SERVIZIO DI ACQUISTO ONLINE DI PRODOTTI ARTIGIANALI
Ti aiuterò a trovare meravigliosi prodotti fatti a mano, direttamente dai miei migliori amici artigiani fiorentini. Siediti comodamente e farò tutta la ricerca per te. E' semplice! Raccontami i tuoi desideri e soddisferò la tua richiesta. Riceverai la tua lista dei desideri personale con informazioni sull'artigiano e le sue creazioni con foto e prezzi. Seleziona gli articoli che vorresti acquistare e ti invierò i link finali e l'e-mail di ciascun artigiano.
PRENOTA LA TUA ESPERIENZA PRIVATA TRA GLI ARTIGIANI SU MISURA PER TE
Ogni passeggiata può essere combinata con degustazione di vino e cibo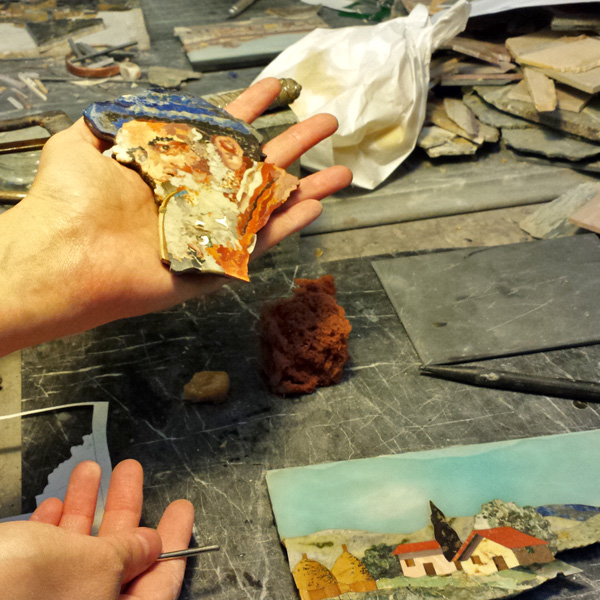 I MIEI ESCLUSIVI ARTIGIANI FIORENTINI
Scopri meravigliose botteghe tradizionali fuori dai sentieri battuti. Incontra e osserva gli artigiani mentre creano i loro straordinari oggetti in stile classico fiorentino usando tecniche rinascimentali.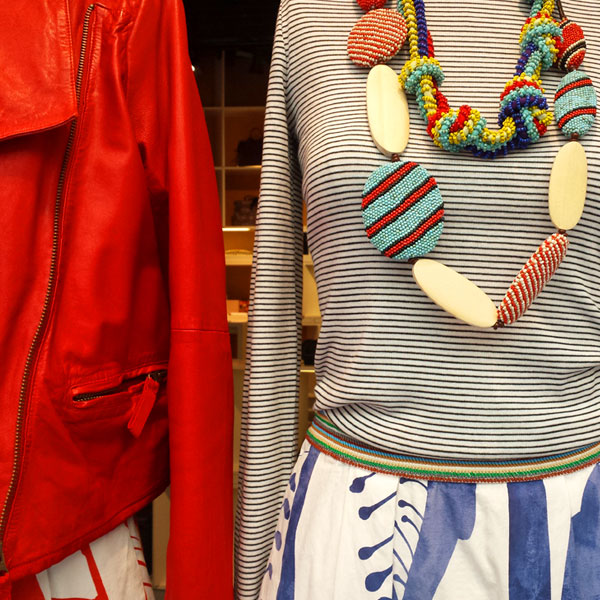 TOUR MODA & DESIGN ARTIGIANALE
Immergiti nel magico e colorato mondo creativo di moda e design fiorentino. Visita piccoli atelier e incontra gli stilisti dietro agli insoliti marchi di moda ognuno con la loro storia affascinante. Dopo relax con un apertitivo!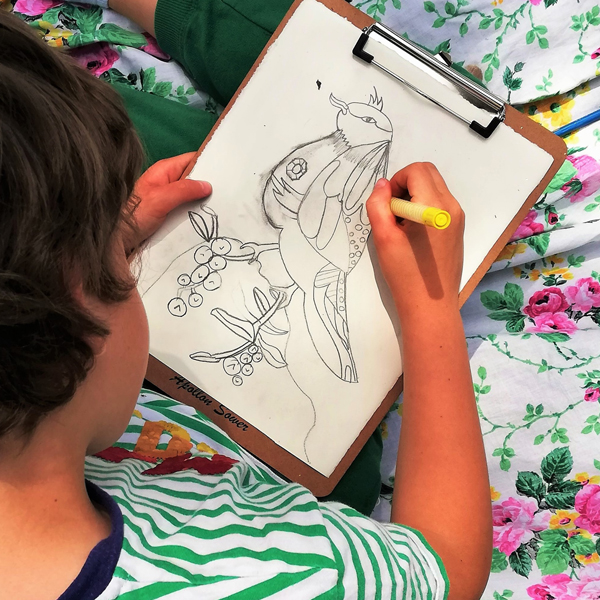 ESPERIENZA D'ARTE PER LE FAMIGLIE
Divertente laboratorio creativo all'aria aperta con Art Coach. Letture e biscotti nella piccola libreria indipendente. Visita nella bottega dell'artigiano del legno. Degustazione gelato nel miglior gelateria di Firenze.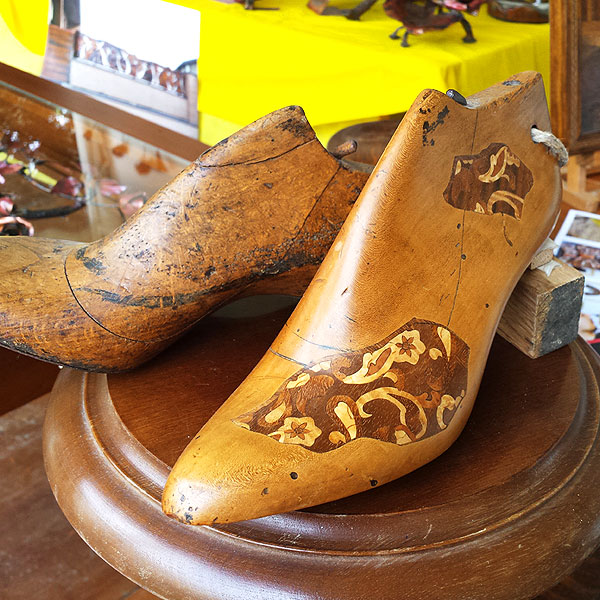 COOL SAN FREDIANO TOUR
Una passeggiata in Oltrarno lontano dalle masse di turisti nella vivace e trendy comunità artistico incoronata da Lonely Planet, come uno dei posti più cool del mondo! Visiteremo artigiani e designer talentuosi.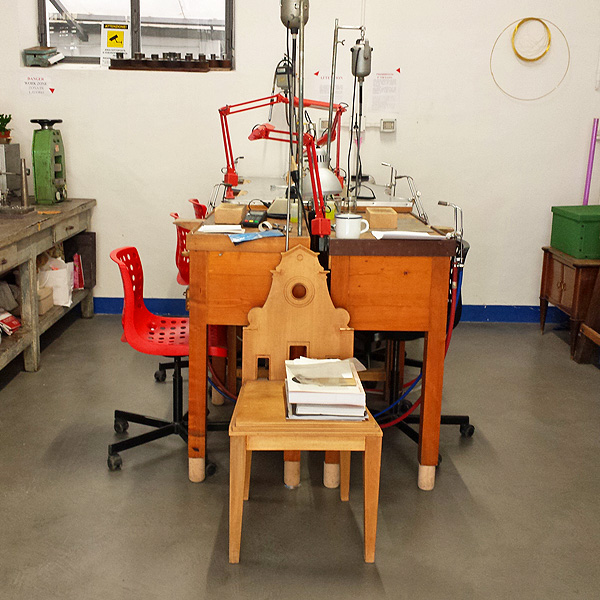 ORAFI & DESIGN GIOIELLI con MINI CORSO (1,5h)
Dedicato a chi ama i gioielli. Dopo il tour tra orafi e designer classici che creano oggetti preziosi per te e la tua casa, crea il tuo gioiello "souvenir" direttamente nello studio e sotto la guida di orafi contemporanei.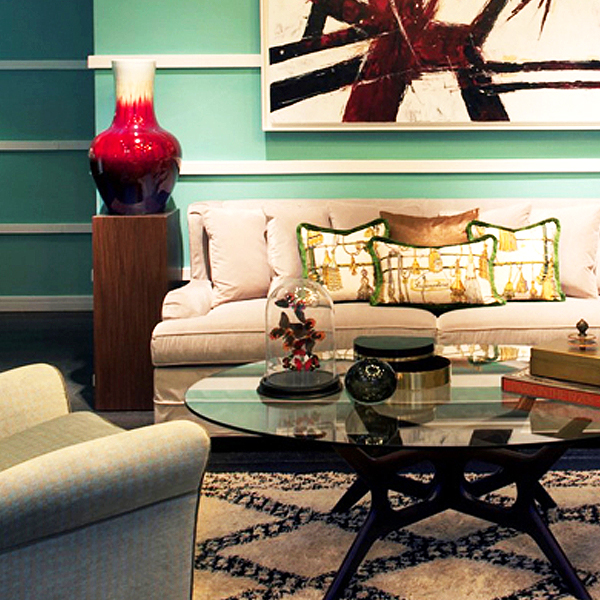 TOUR IDEE CASA & INTERIOR DESIGN
Scopri alcuni negozi e boutique esclusive che offrono tutto il necessario per progettare la casa dei tuoi sogni. Lasciati ispirare dagli oggetti e dai mobili di varie epoche. Crea contatti con talentuosi interior designer e architetti.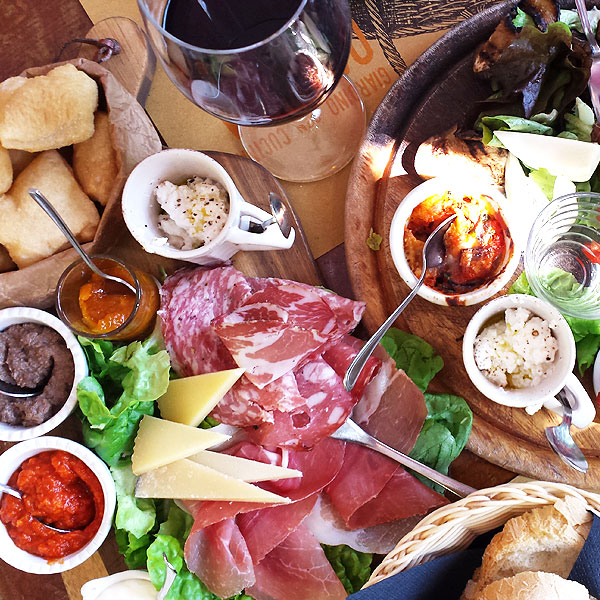 SCOPRI IL CIBO & VINO TOSCANO
Prelibatezze toscane e degustazioni nell'animato mercato popolare. Pausa caffè con squisiti dolci fiorentini. Trova gustose sorprese nei tipici negozietti di alimentari tradizionali e goditi il miglior gelato artigianale in città.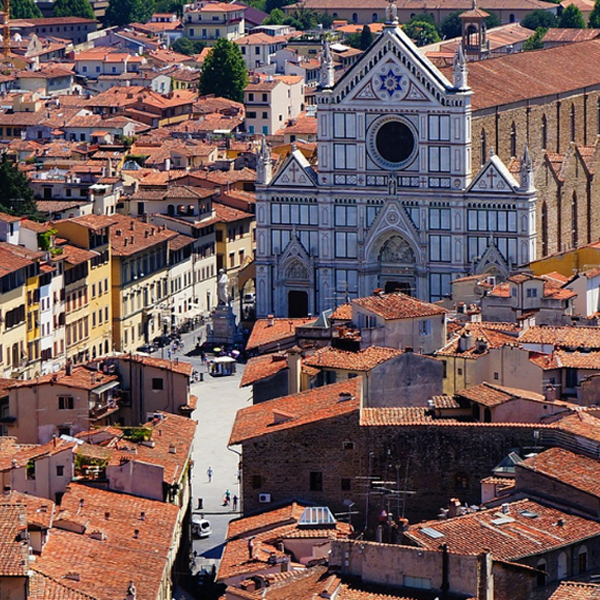 I SENTIERI DEGLI ARTIGIANI
Scegliete la vostra passeggiata tra i vicoli delle diverse prestigiose zone artigianali della città. Visitiamo le botteghe dell'artigianato tradizionale e dei designer contemporanei abbinando uno spuntino goloso alla fiorentina.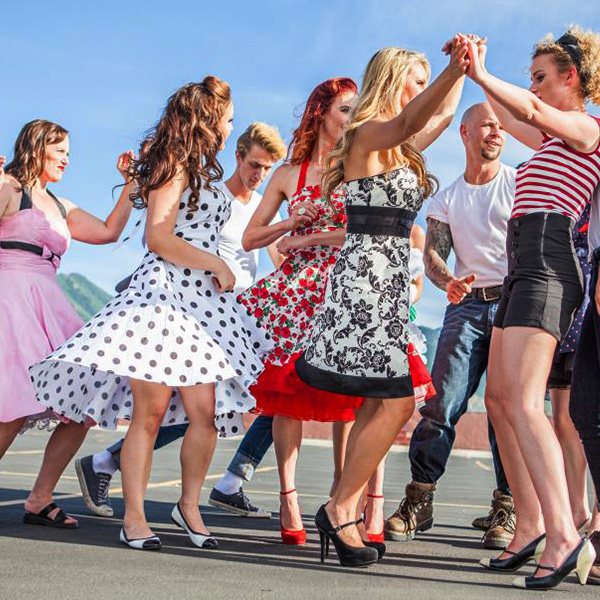 MY BEST VINTAGE & RETRO SHOPPING TOUR
Per te che ami l'abbigliamento moda vintage e di seconda mano con offerte pazzesche! Immergiti nel glamour del passato e trova pezzi unici con dettagli affascinanti. Alla fine tornerai a casa con un look che si adatta al tuo stile, personalità e budget.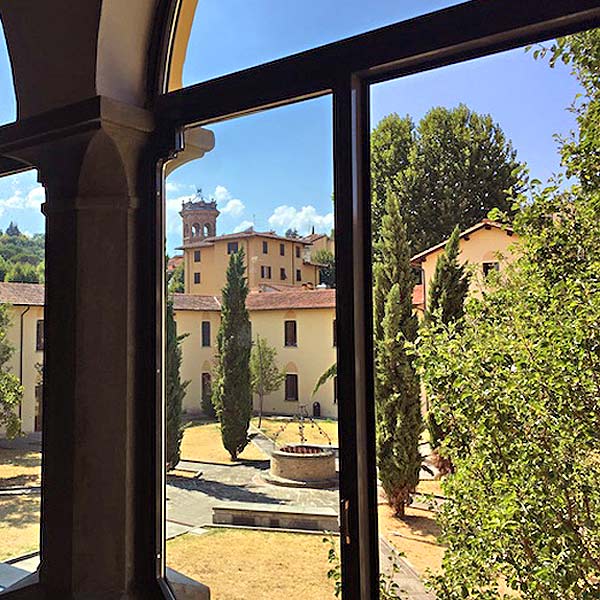 INCONTRA ARTIGIANI NELL'ANTICO CONVENTO
L'affascinante convento del 1896 nel cuore dell'Oltrarno con più di 20 botteghe affacciate su un vecchio chiostro e un accogliente Book Cafe.  Qui appassionati artigiani e designer uniscono antichi mestieri e moderna creatività.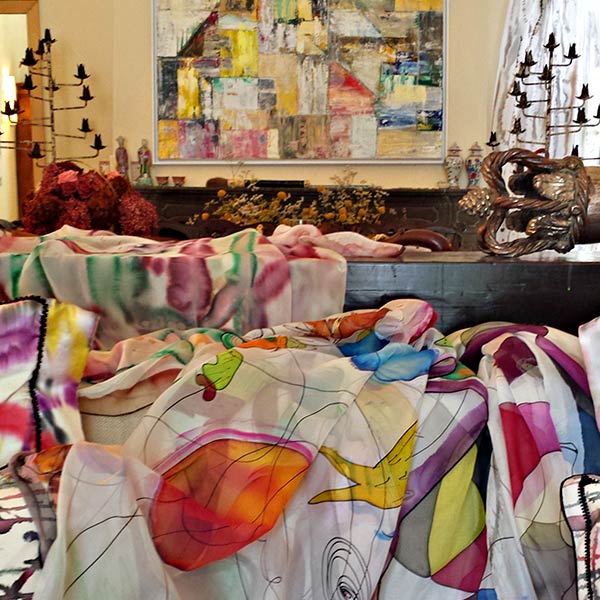 VISITA PRIVATA IN CASA DELL' ARTISTA
Esperienza artistica, di moda e stile! Accolti nella sua casa sulle colline di San Frediano conosceremo l'eclettico artista e il suo processo creativo. Sorseggiamo un drink mentre osserviamo i dipinti astratti e gli esclusivi foulard di seta dipinti a mano.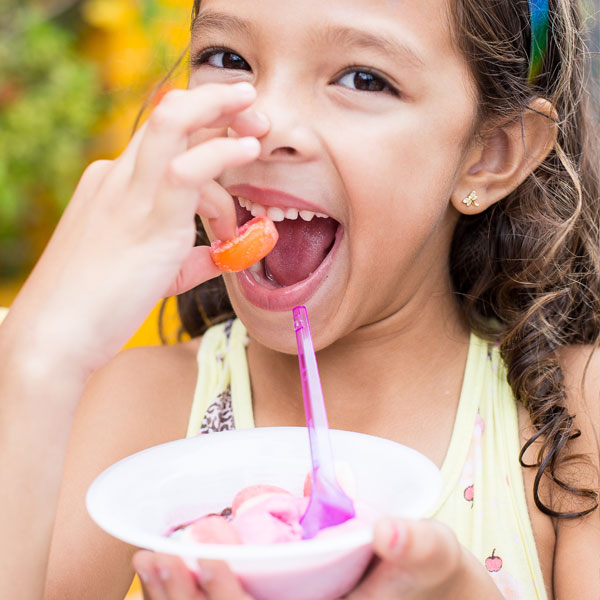 TOUR DELLA GELATERIA ARTIGIANALE
Incontra il maestro del gelato! Scopri l'invenzione dell'autentico gelato fiorentino in una gelateria artigianale che utilizza solo ingredienti freschi di stagione. Scopri le basi, il processo e le nuove idee nella produzione del gelato. Ci godremo una deliziosa degustazione!


RECENSIONI
CIO' CHE DICONO I MIEI OSPITI DI ME E DELLE MIE ESPERIENZE
Rosemary Cenatiempo, New Jersey, USA - 8 March 2022
I've been on many tours, and this one is vastly different and very unique - in a great way! We saw true artisans actually honing their craft - homemaking Florentine jewelry, leather goods, mosaics and one of a kind paper art, using ancient techniques. Don't wait to book this tour! Maria exposes you to things you would not find on your own or on any other tour. Being an artist herself, Maria has a unique perspective and really does a great job explaining what we were seeing and experiencing. It was such a thrill to see Florentine artisans working their crafts.
The work is absolutely beautiful, a real treat.
Villa Dallavalle, Colorado, USA - 15 December 2021
This is a great experience! Maria took us to meet unique artisans with amazing skills and so friendly. I would never have found these artists on my own and now I feel like I could walk in their studios and be a long lost friend! Maria is an excellent host- well prepared, thoughtful, and easy to get to know. Definitely do this experience!
Elena Davis, USA - 30 September 2021
This was such a delightful experience. Maria is very knowledgeable in the inner workings of the artisans of Florence. She has established a rapport with various studios and is able to customize the experience according to your preference. All of the artisans we met were very welcoming and kind in showing their studios and finished products. I would highly recommend this tour and will also book some additional dates to see other artisans. Thank you, Maria, for such an amazing experience.
Trisha Chang, San Carlos, CA - 22 September 2021
I did 4 experiences during my 5 night stay in Florence and this was the highlight! Doors that I would have never discovered on my own were opened and I was warmly welcomed. My favorite was the mosaic artisan workshop where you get to meet the artists and the owners as they generously walk you through their craft and masterpieces. I also loved that she took me to a leather shop (as I was looking to get a leather belt for my husband) and I got to meet the owner who is the sweetest and who bent over backwards to make custom belts for my husband and me before we left! As she is also a personal shopper she helped point out what to look for/questions to ask before purchasing items and also gave me great recommendations for other gifts I was looking to purchase. Just be prepared to walk (I logged in almost 20k steps that day!). Thank you such much Maria!
Madalina Toderas, Netherlands - 24 August 2021
This experience was great and unique! Maria is a delightful guide, and it is very clear that she has very in depth knowledge about Florentine artisans. She was very friendly and thoughtful and made sure we were all enjoying the experience. We got to meet new people and learn about crafts that, I for one, would have never known about had it not been for this tour. It was great to see how craftsmanship is being passed down for centuries and kept alive to this day. I highly recommend this experience to everyone traveling to Florence!
John Eaton, New York, USA - 19 December 2020
What a unique and fascinating tour through the artisan world of Florence! Maria is very personable, and the artisans she introduced us to were all top-caliber in their craft ranging from stone mosaics, shoemaking, jewelry making, wood working, sophisticated leather goods, paper marbling, etc. We felt like the artisans knew Maria very well, so we got a very personalized and behind-the-scenes peek at their work. Since my wife and I were the only ones on the tour that day, Maria was able to customize it to our interests. Amazing!
Celestina Recchia, Swizerland - 14 October 2020
Con Maria abbiamo conosciuto e apprezzato delle professioni di tradizione fiorentina che in gran parte non conoscevamo. Per i miei figli adolescenti e anche per me si è aperto un nuovo mondo. Maria è stata bravissima nella scelta degli artigiani che abbiamo conosciuto di persona e che ci hanno presentato la loro arte con la grande passione che li ha spinti a scegliere un mestiere creativo e non usuale. Abbiamo iniziato il nostro giro da una commessa di mosaici e da un'orefice fiorentina di origini persiane. Queste due ragazze in modo sublime sono riuscite a unire nel loro lavoro la tradizione e un'interpretazione moderna di questa. Poi abbiamo conosciuto due uomini che hanno ereditato delle passioni dalle loro famiglie e che ne hanno tratto delle proprie per la loro vita. In pelletteria abbiamo conosciuto Dimitri che proviene da una famiglia di ottimi cuochi. Lui la sua passione però l'ha trovata nella produzione di borse. Tutte rigorosamente fatte a mano. L'ispirazione la trova nelle forme del quotidiano. Forme semplici e lineari fatte di cuoio di alta qualità. Abbiamo concluso il nostro giro ammirando come viene marmorizzata la carta. Abbiamo scelto i colori e le forme. Il risultato è stato magnifico. Consiglio il tour con Maria a tutte le persone interessate al dietro le quinte di professioni che hanno una lunga tradizione e che sono troppo preziose per finire nell'oblio. Preziosa è anche Maria! Con lei ci siamo sentiti subito a casa e a nostro agio. Grazie di cuore e sicuramente arrivederci.
Paula & Tom Guardabascio - Boston, USA - 27 December 2019
Florence Beyond the Usual!
Experience Florence with Maria. You will be informed through passion and realness what Florence is all about. This was our third visit to this beautiful city. The Duomo, David, the Arno, never cease to amaze and inspire. For this trip though, we wanted to dig deeper. Maria answered that call with her "My Best Florentine Artisans" and "Fashion & Design Walk". Maria listened to us and then put together an itinerary that gave us more than we expected. Florence's heart and soul has been and, as we learned, continues to be her artisans. We met people of extraordinary talent who imparted on us not only their skills, but their vision and connection to the past. We were honored to spend time with individuals and families, some of whom have been carrying on traditions for over a century. The impressions made will never be forgotten. Grazie mille, Maria. We wish you success and happiness. Until next time, Paula and Tom
Craig Keim & Chris Andersen - Boston, USA - 19 November 2019
Amazing walking tour of Florence!
My husband and I met Maria through a mutual friend and we had the most splendid morning with her. We met at 9am at our hotel and she totally leaves the day up to you. She is so knowledgeable about the city and is prepared with many places to visit but will fully tailor the experience around what your are interested in. We saw authentic artists making jewlery, students at the leather school, paper makers and my favorite the Florentine mosiac artists workshop. The amount of genius and talent in this room is truly mind blowing and it to see then work and show us their process makes you appreciate this ancient craft. We will never forget this experience and Maria is so kind and friendly that she makes the day so enjoyable and fun! Grazie a tutto, Maria! Baci!
Martha Mazzone - Boston, USA - 11 October 2019
I booked a tour with Maria through my hotel. The goal was to get off the beaten path and find some shops and studios where I could see real craft, rather than the endless shops filled with the same leather and paper items. Maria was absolutely a treasure. She arrived at the hotel and we set out to explore, visiting amazing mosaic, ceramic and paper artists and popping into some clothing and scarves stores as well. I learned so much, bought so much (!) and enjoyed myself so much that I gave friends of mine on their honeymoon to Florence a tour with Maria as well. She was knowledgeable, energetic, fun, and sensitive to tired feet! And just a lovely and sweet person as well. I felt like I gained a friend in Florence along with my pottery and scarves!! Couldn't recommend more highly.
Linda Lassman - Manitoba, Canada - 27 August 2019
Florence is a city full of wonderful places to shop, but how do you know what to look for, or where?
This was a fantastic way to start! Maria took us to see the workshops of some of the top artisans in the city--the studio of stone artists, a shop selling custom, hand-made shoes, a goldsmith's shop, a printmaker's shop (that we noticed walking past to somewhere else, so we stopped there as well), a leather shop, and a custom pursemaker's shop, as well as pointing out other shops that might be of interest. As a graphic artist herself, Maria knows a lot about the artistic community in Florence, which (as one might expect) is huge, and the shops we visited were of the highest standards. All shared information on how they created their products, but there was no pressure for us to buy anything, which was very much appreciated. There was a lot of walking on this tour--fortunately mostly on flat surfaces--and in the August heat this was a challenge. But it was well worth the time spent and the next time I go to Florence, I would definitely sign up for this tour again, to see what new artists there are. Maria was friendly, interesting, and eager to share her city with us. I really enjoyed this tour and would recommend it to anyone wanting a broader, more in-depth shopping experience.
Kathryn Wacker - Virginia, USA - 22 August 2019
I would recommend going on this tour with Maria. It's something you would not be able to do on your own as you meet local artisans that work in a special specific field. I was able to watch shoes being made by hand by interns who spend a year working in this field to learn this skill. I watched skilled stoneworkers in their detailed work of making mosaic "painting style" art that amazed me. I visited a leather shop and watched as the family built purses; they also build and sold belts and wallets and other leather items. I visited a local word craftsman as he repaired very old and special pieces of wood furniture. Last, I visited a local jewelry designer and was able to see the details that went into making a fine piece of jewelry. thank you Maria for arranging all of this.
These are very special memories I will always have.
Debra Stokes - Melbourne, Australia - 30 July 2019
What a great experience!
We met at Florence railway station as agreed, this was not my first trip to Florence however it was my friends. We were taken to places we would never have found ourselves and the selection could not have been better. I did damage to my bank account on my first stop but I purchased things I will treasure for a long time to come. Even if you have been to Florence many times there is something special about sharing it with a passionate woman who is willing to listen to you and there was no pushing for a sale nor with time. We had paid for 3 hours however Maria was never in a rush she said we could take as long as we wanted. When we said goodbye I was greeted with messages of other places we might like to visit... And we did! Thank you Maria for putting so much effort into planning our stops and for being a friend not a guide. When next in Florence I will certainly be coming on another tour with you. We have had many guides on this trip but you have been the one to plan to the minutest detail and we never felt any pressure to hurry up or purchase. You made our trip to Florence a bet special one and a day I will remember for a long time to come. Thank you so much!
Linda Reib - California, USA - 22 June 2019
Remarkable private tour with Maria!
I was very interested in just wandering around seeing local artists and tasting all the wonderful food That Florence had the offer. Maria delivered!! In fact I so enjoyed my time with her that I am booking her again with my niece and myself for another trip in September! This was a solo trip for me and I booked a solo tour. I so enjoyed being with Maria one on one as Maria's incredible knowledge of Florence comes through at every turn of every beautiful Corner in Florence! I realise she does various tours to appeal to everybody and I'm excited to take one of those at some point but all I can say is that together with Maria I had an incredibly memorable tour of Florence that I shall never forget. I was also able to buy things from local artisans that I never would have found and I never felt pressured at any point. Every artisan was very welcoming and very excited to tell their story of their craft. Thank you Maria a job very well done! And I need to add that the tastings at the local market were absolutely delicious! Maria made sure she showcased what Florence is known for in the culinary world. And important to note after she got home she followed up with recommendations having noted what I was interested in in terms of specific shops foods coffeehouses houses gelato etc.
Monica Barnett - North Carolina, USA - 4 June 2019
As a person with a creative background who enjoys making of all kinds, I was super excited to see this tour. Maria is a beautiful person with a lot to share about Florentine artisans. She has clearly done a lot of research and spent time building personal relationships with all of the artisans we visited. She helps to explain the different crafts and also facilitated conversation so that the passion of the artist was very evident. Maria is focused on making sure her guests get the best experience possible and she really listened to me as a friend. I highly recommend any experience Maria hosts. Don't miss this one if you have a passion for arts, crafts and making with your hands- it's the best things I have done in Florence!
Amanda Baxter - Virginia, USA - 6 May 2019
I had such a wonderful time with Maria! It was so amazing to see a different side of the city, to see the artisans that carry on work that you could have seen being done in the renaissance! It was jaw dropping the amount of skill and talent, and care and pride that went into the array of trades she shows you. Many of these were not artisans you would have found on your own, one was directly across from my hotel and I had no idea! This tour is also a wonderful time to get souvenirs for family and friends, and definitely for yourself! Unique beautiful items that are completely Firenze and that no one else will have! While it is a great time to buy gifts no one pressures you into buying anything, which is greatly appreciated. Additionally, Maria was personable and friendly. She was easy to chat with and knew a lot about the city and the people who live and work here. She genuinely seemed interested in getting to know me and my interests and it was enjoyable to learn about her and get to know her and beautiful Firenze!!! I absolutely adore art and the museums and this really was icing on the cake to get to see some of the great work in progress. I HIGHLY recommend this tour!!! P.S. Maria also gives great recommendations for food and other shopping.
Rebecca Sherouse - California, USA - 9 April 2019
What a terrific experience!
Maria was a wonderful guide to some truly amazing places: on this spring morning, we stopped at a mosaic workshop, goldsmith shop, wood inlay, shoemakers, leather shops, and a paper-making/bookbinders. And at each place it was clear the owner knew and respected Maria and welcomed us in with enthusiasm. I loved being able to hear (and see!) the artisans at work, with Maria translating throughout. I didn't buy anything on the tour, mostly because I wanted to the chance to see everything before committing to any one purchase. But I was given business cards from each artisan's workshop, and since the tour I've already been back to two of them to make purchases that will be lifelong souvenirs of this trip. I highly recommend taking this tour! And if possible, do so early in your time in Florence so that you can benefit from Maria's advice and knowledge as you shop during the rest of your stay.
Carolyn Ahr - San Francisco, California, USA - 2 January 2019
This tour was more incredible than I could have imagined!
Maria is so sweet and warm, and you can tell she has great passion for the work of the artisans, which the makes the tour that much more meaningful. Maria is a true expert at knowing the best, local Florentine artisans shops and facts; be prepared to be in awe of their work as you go behind their intimate scenes! I recommend this tour to everyone who wants to experience the secrets and talent (that's been passed down for generations!). Thank you, Maria!!
Tracy Dowdy & Randall - San Diego, California, USA - 6 December 2018
Maria made our time in Florence a truly incredible experience.
Maria has a knack for understanding you and what you like and then personalizing her tour based on what you share with her. She knows Florence very well and takes you off the beaten path to explore the best places to shop and to meet some of the best artisans in the city of Florence. My husband hates to shop but he LOVED going to see I Mosaici Di Lastrucci and their work of the prestigious technique in creating unique artworks with natural stones as well as the food market and much more! I would highly recommend hiring Maria with Florentine Experience Shopping when you visit Florence! Thanks Maria for a wonderful day!
Carl M. - New York City, USA - 12 November 2018
Amazing, amazing, amazing!
Maria holds the key to a hidden world of Florentine artisans. Her passion for the arts and this beautiful city were clearly evident as we walked the cobbled streets, stepping back in time with each studio/shop visit. Art created before my eyes using tools and methods unchanged since the Medici period. Maria's presence forms a bridge between her clients and each artisan, allowing questions to be answered and interests satisfied. As a New York sculptor I came away completely inspired. PS: if you have the time I seriously recommend you take advantage of more than one of Maria's tours to get a well rounded feel for what makes Florence tick. Cheers!


, Minnesota USA - 18 September 2018
The "Oltrarno Artisan Walk" was by far one of our best experiences in Florence. Maria does such a fantastic job taking you to local artisan shops. All the shops that we visited were of pure class with extremely talented artists. Shops ranged from a mosaic house, to shoe makers, leather, marbled paper making, and others. The tour was the perfect length of time for both visiting the locals and asking plenty of questions. We were able to disconnect from the tourism hustle of Florence and see some of the artistry techniques from hundreds of years ago, all while in the downtown center. Maria is truly a joy and hosts a tour we will cherish in our memories!
, Victoria Australia - 15 September 2018
Fun Family Florence, a great creative experience for kids! Maria was great and we got to experience Florence like a local. We went to a local bookshop for kids, an artists studio, a private park and not to mention we ate pizza and also tasted yummy Italian gelato. I highly recommend this experience for kids and will definitely enhance their creativity. Don't think twice about doing this! Your kids will love it.
Catherine, Vermont USA - 23 July 2018
This tour was exceptional. Maria introduced me to artforms and workshops that I never would have encountered otherwise. It was delightful to discover that the tradition of artistic apprenticeship is still alive and thriving in Florence and the chance to meet the artists and have "behind the scenes" tours was incredibly valuable. Maria is not only well connected and extremely knowledgeable, but as a creative person herself she also helped me see the city and its traditions through an artist's eye and mind. Highly recommended!!!
Laura Morelli, travel writer - Georgia, USA - 4 July 2018
Maria takes visitors behind the scenes to visit Florence's best makers of belts, bags, mosaics, jewelry, and other beautiful work. Maria will introduce you to people who are not only some of the most accomplished artisans you will ever encounter, but who are also genuinely friendly locals who are delighted to share their passion with visitors! I brought my children along on this experience and everyone had a wonderful time getting to step into tucked-away workshops that you might pass by if Maria didn't take you by the hand in this behind-the-scenes experience. Highly recommended!!
Aki - Santa Monica, California, USA - 8 October 2017
Great tour to visit artisans who create magnificent work of art. Maria was very knowledgeable about the history and arts and I really enjoyed the experience. We visited a local mosaic maker, goldsmith, shoe maker, leather maker, and wood crafter. Meeting with the artisans made me more appreciate the handmade products. She was also very helpful to translate to Italian so that all the questions were answered. It was very interactive and I'm glad I joined the event.
Highly recommended!!
Reiko - Seattle, Washington, USA - 2 October 2017
What a special day! I knew the tour sounded interesting with the added bonus of shopping opportunities, but I had no idea how touched I'd be by experiencing true artisans at work. Maria has done a phenomenal job of seeking out true Florence artisans who have been working a lifetime at perfecting their crafts, and in many cases keeping the centuries old traditions and techniques alive. It is one thing to see a beautiful craft in a store, but to step in to an artists studio, see them at work it only heightens your appreciation for the beautiful results. Each artist took special care to share their craft, to answer questions and to share their passion with you. There was never any pressure to purchase, and you could just feel how honored they were to have you visit. I highly recommend this tour for anyone who is looking for a unique, once in a lifetime artisan experience.
INFO & ORARI

PER LA NOSTRA SICUREZZA
Utilizzeremo la mascherina durante la nostra visita all'interno degli workshop.
Il gel disinfettante verrà fornito prima e dopo le visite.

ESPERIENZE ARTIGIANI

I MIEI ESCLUSIVI ARTIGIANI FIORENTINI - COOL SAN FREDIANO TOUR - ORAFI & DESIGN GIOIELLI (mini corso 1,5h) - SCOPRI IL CIBO E VINO TOSCANO - INCONTRA ARTIGIANI NEL ANTICO CONVENTO - I SENTIERI DEGLI ARTIGIANI -  A CASA CON L'ARTISTA


Lunedì - Martedì - Mercoledì - Giovedì - Venerdì
SHOPPING & ESPERIENZE FAMIGLIA
TOUR MODA & DESIGN ARTIGIANALE - ESPERIENZA D'ARTE PER LE FAMIGLIE - TOUR IDEE CASA & INTERIOR DESIGN - MY BEST VINTAGE & RETRO SHOPPING TOUR - TOUR DELLA GELATERIA ARTIGIANALE


Lunedì (solo pomeriggio) - Martedì - Mercoledì - Giovedì - Venerdì - Sabato (solo mattina)

ORARI

Mattina: 10:00 – 13:00
Pomeriggio: 15:00 - 18:00

Gli orari sono flessibili secondo le esigenze del cliente.
DURATA ESPERIENZA:  2 - 4 ore
MASSIMO PARTECIPANTI:  4 (5)
* Nessun obbligo di acquisto durante le passeggiate.
* Ogni passeggiata può essere combinata con degustazioni di cibo e vino.
* L'aperitivo può essere combinato con qualsiasi esperienza pomeridiana.

CORSI ARTIGIANALI
Organizzo qualsiasi tipo di lezione artigianale in privato e su richiesta.

CORSO PITTURA - SERIGRAFIA - MOSAICO E RICICLAGGIO - PELLETTERIA - GIOIELLERIA - AFFRESCO - INTARSIO - CARTA MARMORIZZATA


PARTNER

LEZIONI DI CUCINA NEL CENTRO STORICO DI LUCCA
Unisciti a noi per una giornata personalizzata e memorabile. Facciamo la spesa nei mercati locali e tornati nella cucina del palazzo prepariamo il menu della giornata. Inizia la lezione sotto la guida dello chef che insegna lezioni di cucina da 20 anni. Finiamo sedendoci insieme per godere i frutti delle nostre scoperte. In breve, ti invitiamo a creare un ricordo della tua visita a Lucca e padroneggiare una delle sue più grandi gemme; la cucina. Attrazione numero uno a Lucca.
www.extravirginlucca.com
extravirginlucca@gmail.com


QUANDO LE TRADIZIONI CULINARIE ITALIANE INCONTRANO I SUONI DELLE MIGLIORI ARIE DELL'OPERA ITALIANA.

Immerso nella bellissima campagna Toscana, impara a cucinare piatti tipici utilizzando metodi italiani genuini, accompagnato da una bellissima opera italiana dal vivo. Molto più di un corso di cucina, questa è un'esperienza multidimensionale. Vista, olfatto, suono ... e tutti gli altri sensi verranno risvegliati, lasciandoti ricordi indimenticabili.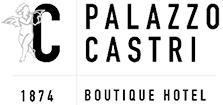 BENVENUTO AL PALAZZO CASTRI 1874 UN NUOVO ED ESCLUSIVO BOUTIQUE HOTEL A FIRENZE

Palazzo Castri 1874 è un boutique hotel completamente restaurato risalente agli anni dell'impressionismo fiorentino. Concedetevi un soggiorno in una camera sofisticata con vista sulla Cattedrale di Santa Maria del Fiore e sul lussureggiante giardino interno "La Limonaia". Rilassati nell'esclusiva spa immersa nel vapore profumato con tonificanti getti d'acqua.

BENVENUTI NEL NOSTRO SHOWROOM IMMERSO TRA GLI ULIVI E VIGNETI NEL CHIANTI

L'idea di combinare l'artigianalità con l'unicità della moda è al centro della creazione di Chiantihome. La curiosità e la voglia di sperimentare sono sempre il punto di partenza nella realizzazione dei nostri prodotti. Che si tratti di un plaid o un vestito, una tovaglia o una camicia, il nostro punto di partenza sarà sempre la trama e la bellezza di un tessuto insieme alla voglia di sperimentare.


PEPI TANGO: PASSIONE, ESPERIENZA E CREATIVITÀ AL TUO SERVIZIO!


Pepitango è un marchio nato dalla passione e dall'esperienza della designer Cristina Balestreri.
Pepitango è una linea di moda dallo stile semplice e sofisticato che utilizza materiali "tecnici" di alta qualità e offre la possibilità di personalizzare ogni stile. Grazie a tutte queste qualità, PEPITANGO ha guadagnato l'ammirazione dei ballerini di tango professionisti e non di tutto il mondo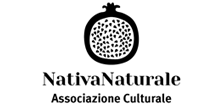 NATIVA NATURALE: L'ASSOCIAZIONE CULTURALE CHE PROMUOVE IL BENESSERE


Ha la sede in un'appartamento nella Firenze medioevale pensato per creare aggregazione e svolgere numerose attività. E' possibile seguire corsi di cucina tradizionale, godersi un aperitivo aromatico, acquistare prodotti locali a filiera corta e prodotti di cosmesi selvatica biologica. Si può partecipare a eventi culturali e artistici e intraprendere dei veri e propri percorsi di formazione nell'ambito della fitoterapia e delle discipline bio naturali e olistiche.
www.facebook.com/NativaNaturale
nativanaturale@gmail.com
CONTATTAMI


Per qualsiasi domanda o se desideri prenotare una esperienza privata. Si prega di compilare il modulo di contatto e sarò felice di rispondervi molto presto. Puoi anche telefonare o inviare un WhatsApp o semplicemente mandarmi un'email.

 +39 349 5556609

____________________________________________

SHOPPING WALKS & BEYOND TOURS

____________________________________________

SERVIZI DI PROGETTAZIONE GRAFICA

 
 
 
Maria Bengtsson gestisce il sito web florentine-shopping.com, che fornisce il SERVIZIO.
Questa pagina viene utilizzata per informare i visitatori del sito Web in merito alle nostre politiche con la raccolta, l'uso e la divulgazione di informazioni personali se qualcuno ha deciso di utilizzare il nostro servizio.
Se scegli di utilizzare il nostro servizio, accetti la raccolta e l'uso delle informazioni in relazione a questa politica. Le informazioni personali che raccogliamo vengono utilizzate per fornire e migliorare il servizio. Non useremo o condivideremo le tue informazioni con nessuno, tranne come descritto nella presente Informativa sulla privacy. I termini utilizzati nella presente Informativa sulla privacy hanno gli stessi significati dei nostri Termini e condizioni, accessibili su florentine-shopping.com, se non diversamente definito nella presente Informativa sulla privacy.
Raccolta e utilizzo delle informazioni
Per un'esperienza migliore durante l'utilizzo del nostro Servizio, potremmo richiederti di fornirci determinate informazioni di identificazione personale, incluso ma non limitato a nome, numero di telefono e indirizzo postale. Le informazioni che raccogliamo verranno utilizzate per contattarti o identificarti.
Dati di registro
Desideriamo informarti che ogni volta che visiti il ​​nostro Servizio, raccogliamo informazioni che il tuo browser ci invia e che si chiama Log Data. Questi dati di registro possono includere informazioni come l'indirizzo IP (Internet Protocol) del tuo computer, la versione del browser, le pagine del nostro servizio che visiti, l'ora e la data della tua visita, il tempo trascorso su tali pagine e altre statistiche.
Fornitori di servizi
Possiamo assumere società e soggetti terzi per i seguenti motivi:
- facilitare il nostro servizio;
- fornire il Servizio per nostro conto;
- eseguire servizi relativi ai servizi; o
- per aiutarci ad analizzare come viene utilizzato il nostro Servizio.
Vogliamo informare i nostri utenti del servizio che queste terze parti hanno accesso alle tue informazioni personali. Il motivo è eseguire le attività loro assegnate per nostro conto. Tuttavia, sono obbligati a non divulgare o utilizzare le informazioni per altri scopi.
Sicurezza
Apprezziamo la tua fiducia nel fornirci le tue informazioni personali, quindi stiamo cercando di utilizzare mezzi commercialmente accettabili per proteggerli. Ma ricorda che nessun metodo di trasmissione su Internet o metodo di archiviazione elettronica è sicuro e affidabile al 100% e non possiamo garantirne la sicurezza assoluta.
Collegamenti ad altri siti
Il nostro servizio può contenere collegamenti ad altri siti. Se fai clic su un link di terze parti, verrai indirizzato a quel sito. Si noti che questi siti esterni non sono gestiti da noi. Pertanto, ti consigliamo vivamente di rivedere l'informativa sulla privacy di questi siti Web. Non abbiamo alcun controllo e non ci assumiamo alcuna responsabilità per il contenuto, le politiche sulla privacy o le pratiche di siti o servizi di terze parti.
Privacy dei minori
I nostri servizi non si rivolgono a persone di età inferiore ai 13 anni. Non raccogliamo consapevolmente informazioni personali identificabili da minori di 13 anni. Nel caso in cui scopriamo che un minore di 13 anni ci ha fornito informazioni personali, le cancelliamo immediatamente dai nostri server. Se sei un genitore o tutore e sei consapevole che tuo figlio ci ha fornito informazioni personali, ti preghiamo di contattarci in modo che saremo in grado di fare le azioni necessarie.
Modifiche alla presente Informativa sulla privacy
Di tanto in tanto potremmo aggiornare la nostra Informativa sulla privacy. Pertanto, ti consigliamo di rivedere periodicamente questa pagina per eventuali modifiche. Ti informeremo di eventuali modifiche pubblicando la nuova Informativa sulla privacy in questa pagina. Queste modifiche hanno effetto immediato, dopo che sono state pubblicate su questa pagina.
Il documento è stato aggiornato il 23/05/2018 per conformarsi alle normative pertinenti, in particolare in conformità al regolamento UE 2016/679.
Per far funzionare correttamente questo sito, a volte posizioniamo piccoli file di dati chiamati cookie sul tuo dispositivo. Anche la maggior parte dei grandi siti Web lo fa.
Cosa sono i cookie
Un cookie è un piccolo file di testo che un sito Web salva sul tuo computer o dispositivo mobile quando visiti il ​​sito. Consente al sito Web di ricordare le tue azioni e preferenze (come accesso, lingua, dimensione del carattere e altre preferenze di visualizzazione) per un periodo di tempo, quindi non devi reinserirle ogni volta che ritorni sul sito o navigare da una pagina all'altra. Alcune nostre pagine utilizzano i cookie per ricordare: - le tue preferenze di visualizzazione, come le impostazioni del colore del contrasto o la dimensione del carattere - se hai già risposto a un pop-up sondaggio che ti chiede se il contenuto è stato utile o meno (quindi non ti verrà chiesto di nuovo) - se hai acconsentito (o meno) al nostro utilizzo dei cookie su questo sito Inoltre, alcuni video incorporati nelle nostre pagine utilizzano un cookie per raccogliere in modo anonimo statistiche su come sei arrivato e quali video hai visitato. L'abilitazione di questi cookie non è strettamente necessaria per il funzionamento del sito Web, ma fornirà una migliore esperienza di navigazione. È possibile eliminare o bloccare questi cookie, ma in tal caso alcune funzionalità di questo sito potrebbero non funzionare come previsto. Le informazioni relative ai cookie non vengono utilizzate per identificarti personalmente e i dati del modello sono completamente sotto il nostro controllo. Questi cookie non vengono utilizzati per scopi diversi da quelli descritti qui.
Come controllare i cookie
Puoi controllare e/o eliminare i cookie come desideri: per i dettagli consulta www.aboutcookies.org Puoi eliminare tutti i cookie già presenti sul tuo computer e puoi impostare la maggior parte dei browser per impedire che vengano inseriti. In tal caso, tuttavia, potrebbe essere necessario regolare manualmente alcune preferenze ogni volta che si visita un sito e alcuni servizi e funzionalità potrebbero non funzionare.