EXPERIENCE THE LOCAL, AUTHENTIC AND HIDDEN FLORENCE

AWAY FROM THE MASSES OF TOURISM
Florentine Experience Shopping with Maria, is a unique and personalized experience, a walk among the hidden Florentine artisans workshops, boutiques and ateliers of fashion and design to discover the extraordinary Florentine heritage made of craftsmanship and creativity. It's a fun, authentic and private florentine off-the-beaten-track shopping experience. A chance to get to know an important part of the design and fashion culture of Florence and made in Italy.
EXCLUSIVE PERSONAL SHOPPING WITH MARIA
BOUTIQUES - WORKSHOPS - ATELIERS - FOOD & WINE
I'm a graphic designer with a great sensibility and love for beauty and aesthetics in all its forms. I created "Florentine Experience Shopping" in 2015 with one goal in my mind, to be able to share my passion for authentic and unique florentine craftsmanship. After months of crafts hunting and interaction with artisans and designers. I have acquired skills of what's behind a true genuine artisan object. I love to make people feel at home and happy with my experience!
BOOK YOUR PRIVATE AND CUSTOMIZED SHOPPING WALK
Any walk can be combined with food & wine tasting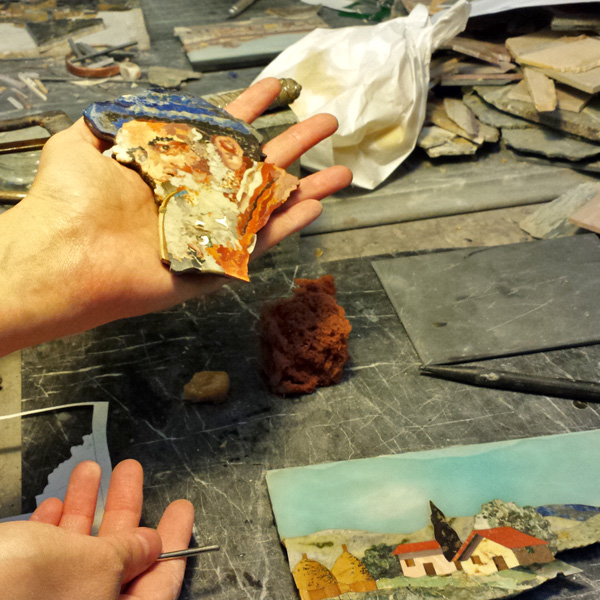 MY BEST FLORENTINE ARTISANS
A visit some picturesque off the beaten track workshops and watch craftsmen creating the most beautiful and unique hand made products.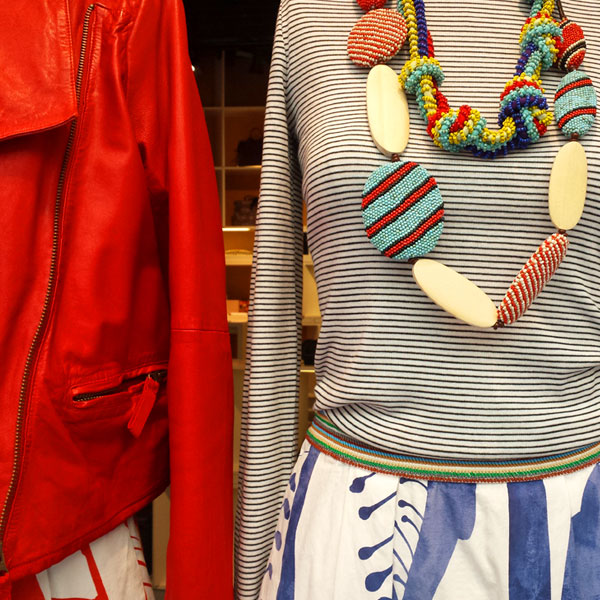 FASHION & DESIGN WALK
Through creative fashion boutiques of unique and emerging designer brands to discover the exciting creativity and florentine talent.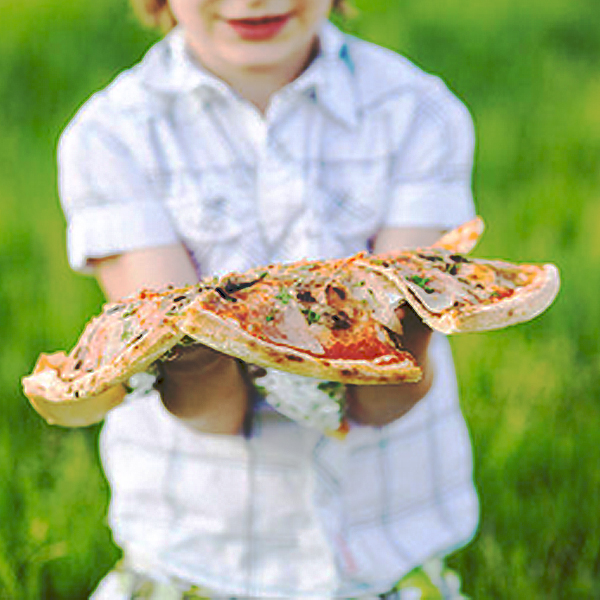 FUN FAMILY FLORENCE
Kids book reading and relax in the independent bookshop. Enjoy artisans creating for kids. Pizza snack in a historical garden. Best Gelato Tasting in Florence! MagicTricks show!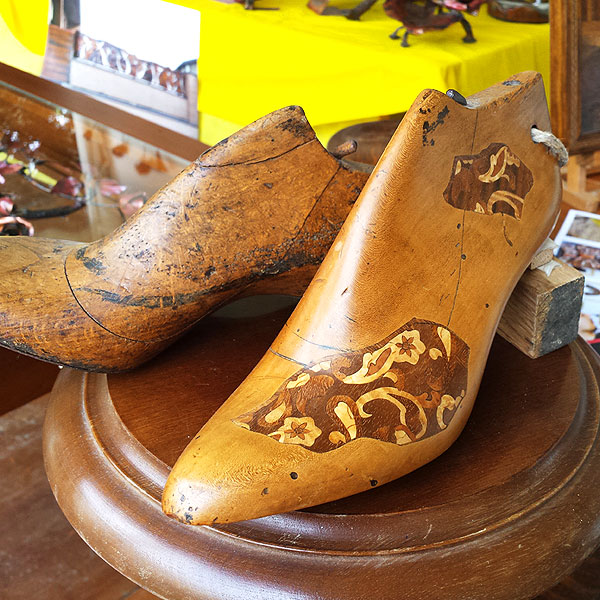 COOL SAN FREDIANO WALK
The "off the beaten track" stroll in the vibrant and trendy artisan & design community newly crowned by Lonely Planet, as one of the coolest places in the world!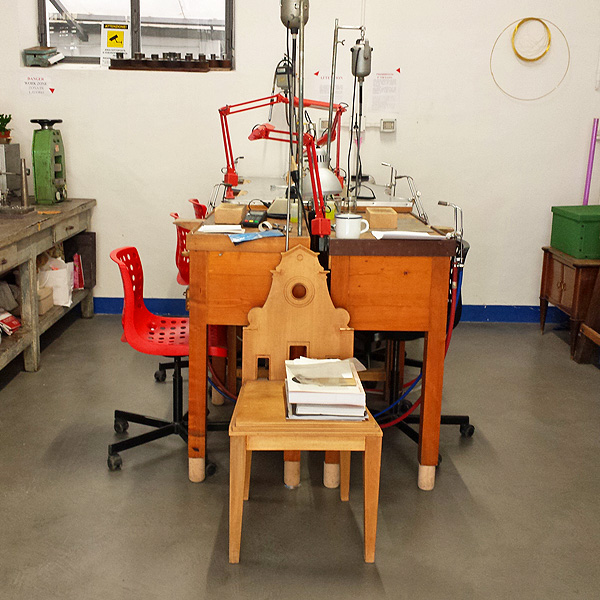 GOLD & SILVER SMITH WALK with WORKSHOP (1,5h)
Create your own florentine jewelry souvenir in the exciting contemporary goldsmiths work space. Visit to some other amazing designers, creating for you and your home.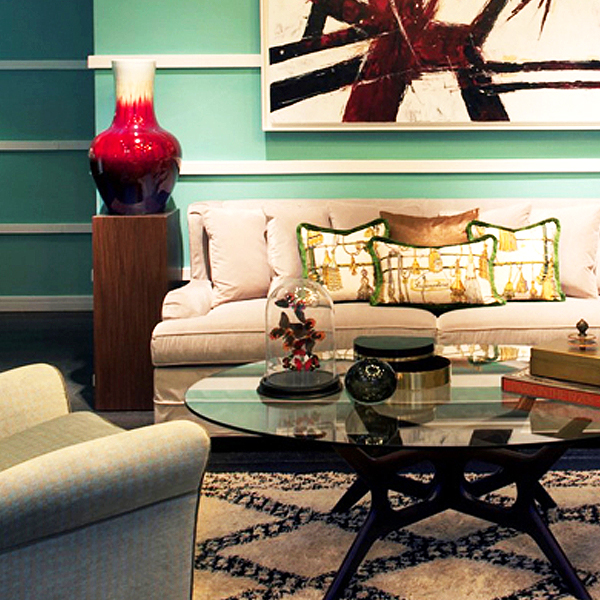 HOME & INTERIOR DESIGN
A visit to some extraordinarily beautiful stores and boutiques offering all that you need for your new italian style dream home. Get inspired and make contacts with talented interior designers and architects.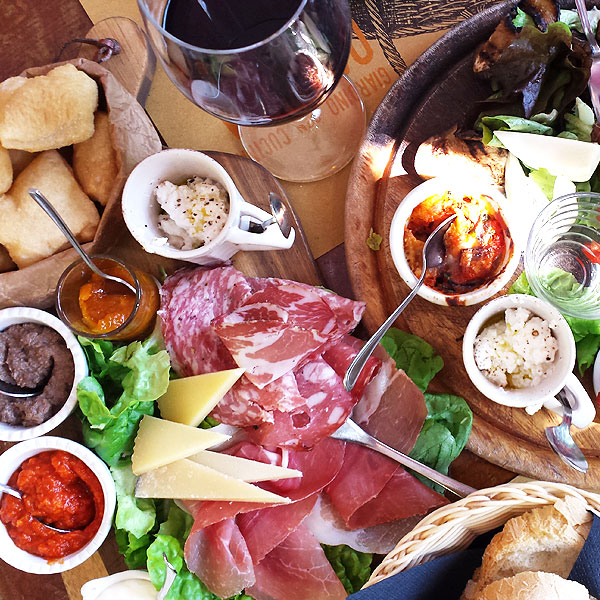 MY BEST FOOD & WINE
Taste the Best tuscan delicacies in a local market. Visit to some hidden food shops. Enjoy a typical italian coffee in the florentine way. Try the Best home made gelato in town. Wine tasting in the Best florentine Enoteca.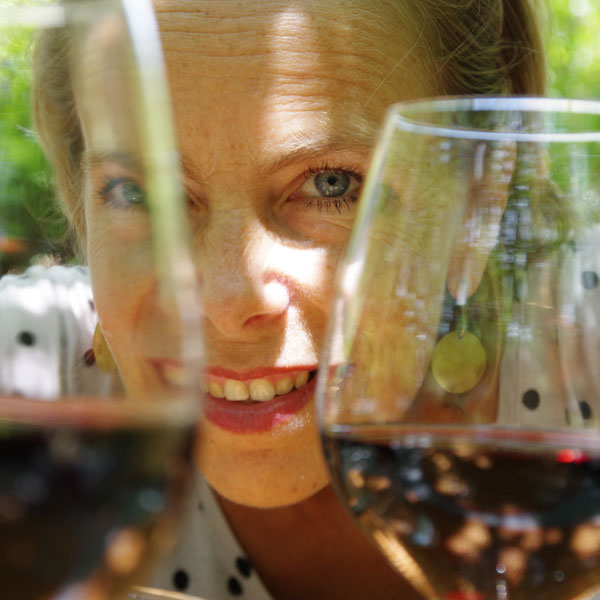 THE ARTISANS OF CHIANTI
We also create private and customized Artisans and Designer Experiences with winetasting and lunch in the beautiful countryside of Tuscany in the Chianti region close to Florence. 
REVIEWS
What my guests think about me and my Personal Experience Shopping Walk
, Minnesota USA - 18 September 2018
The "Oltrarno Artisan Walk" was by far one of our best experiences in Florence. Maria does such a fantastic job taking you to local artisan shops. All the shops that we visited were of pure class with extremely talented artists. Shops ranged from a mosaic house, to shoe makers, leather, marbled paper making, and others. The tour was the perfect length of time for both visiting the locals and asking plenty of questions. We were able to disconnect from the tourism hustle of Florence and see some of the artistry techniques from hundreds of years ago, all while in the downtown center. Maria is truly a joy and hosts a tour we will cherish in our memories!
, Victoria Australia - 15 September 2018
Fun Family Florence, a great creative experience for kids! Maria was great and we got to experience Florence like a local. We went to a local bookshop for kids, an artists studio, a private park and not to mention we ate pizza and also tasted yummy Italian gelato. I highly recommend this experience for kids and will definitely enhance their creativity. Don't think twice about doing this! Your kids will love it.
Catherine, Vermont USA - 23 July 2018
This tour was exceptional. Maria introduced me to artforms and workshops that I never would have encountered otherwise. It was delightful to discover that the tradition of artistic apprenticeship is still alive and thriving in Florence and the chance to meet the artists and have "behind the scenes" tours was incredibly valuable. Maria is not only well connected and extremely knowledgeable, but as a creative person herself she also helped me see the city and its traditions through an artist's eye and mind. Highly recommended!!!
Laura Morelli, travel writer - Georgia, USA - 4 July 2018
Maria takes visitors behind the scenes to visit Florence's best makers of belts, bags, mosaics, jewelry, and other beautiful work. Maria will introduce you to people who are not only some of the most accomplished artisans you will ever encounter, but who are also genuinely friendly locals who are delighted to share their passion with visitors! I brought my children along on this experience and everyone had a wonderful time getting to step into tucked-away workshops that you might pass by if Maria didn't take you by the hand in this behind-the-scenes experience. Highly recommended!!
Aki - Santa Monica, California, USA - 8 October 2017
Great tour to visit artisans who create magnificent work of art. Maria was very knowledgeable about the history and arts and I really enjoyed the experience. We visited a local mosaic maker, goldsmith, shoe maker, leather maker, and wood crafter. Meeting with the artisans made me more appreciate the handmade products. She was also very helpful to translate to Italian so that all the questions were answered. It was very interactive and I'm glad I joined the event.
Highly recommended!!
Reiko - Seattle, Washington, USA - 2 October 2017
What a special day! I knew the tour sounded interesting with the added bonus of shopping opportunities, but I had no idea how touched I'd be by experiencing true artisans at work. Maria has done a phenomenal job of seeking out true Florence artisans who have been working a lifetime at perfecting their crafts, and in many cases keeping the centuries old traditions and techniques alive. It is one thing to see a beautiful craft in a store, but to step in to an artists studio, see them at work it only heightens your appreciation for the beautiful results. Each artist took special care to share their craft, to answer questions and to share their passion with you. There was never any pressure to purchase, and you could just feel how honored they were to have you visit. I highly recommend this tour for anyone who is looking for a unique, once in a lifetime artisan experience.
INFO & TIME
ARTISAN WALKS & WORKSHOPS
OLTRARNO ARTISAN - GOLD & SILVERSMITH (workshop) - COOL SAN FREDIANO
Monday - Tuesday - Wednesday - Thursday - Friday
SHOPPING WALKS
FASHION & DESIGN - FUN FAMILY FLORENCE - HOME & INTERIOR DESIGN - MY BEST FOOD & WINE
Monday (only afternoon) - Tuesday - Wednesday - Thursday - Friday - Saturday (only morning)
- Morning from: 09:30 – 13:00
- Afternoon from: 15:30 - 19:00
DURATION OF WALK:  3 - 4 hours
MAXIMUM PARTICIPANTS:  6 (8)
*
No obligation to purchase anything during the walks.
Any walk can be combined with food & wine tasting.
PARTNERS

COOKING CLASSES IN THE HISTORIC
CENTRE OF LUCCA
Join us for a personalized, memorable day shopping the markets like a local, returning to the palazzo to prepare the days menu, and finally sitting down together enjoying the fruits of our discoveries under the leadership of a chef who has been teaching cooking classes for 20 years.
In short, we invite you to create a memory of your visit to Italy and master one of her greatest gems; it's cuisine. Rated #1 attraction in Lucca
www.extravirginlucca.com
extravirginlucca@gmail.com


WHEN THE ITALIAN CULINARY TRADITIONS MEET THE SOUNDS OF THE BEST ARIAS OF ITALIAN OPERA.

Immersed in the in the Italian countryside, learn to cook typical dishes using genuine Italian methods while accompanied by beautiful Italian Opera. Much more than a cooking class, this is a multi-dimensional experience. Sight, smell, sound,.. and all your other senses will be awakened, leaving you with unforgettable memories.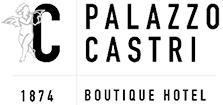 WELCOME TO PALAZZO CASTRI 1874
THE EXCLUSIVE BOUTIQUE HOTEL IN FLORENCE

Palazzo Castri 1874 is a fully restored boutique hotel dating back to the years of Florentine Impressionism. Treat yourselves to a stay in a sophisticated room with a view of the Cathedral of Santa Maria del Fiore and theluxuriant inner garden "La Limonaia". Relax in the exclusive spa immersed in fragrant steam and toning jets of water.

WELCOME TO OUR SHOWROOM IMMERSED BETWEEN OLIVE TREES AND VINEYARDS IN CHIANTI

The idea of ​​combining craftsmanship with fashion uniqueness is at the heart of the creation of Chiantihome.
Curiosity and the desire to experiment are always the starting point in the realization of our products.
Whether it is a plaid or a dress, a tablecloth or a shirt, our starting point will always be the texture and beauty of a fabric together with the desire to experience.


PEPI TANGO: PASSION, EXPERIENCE AND CREATIVITY AT YOUR SERVICE!


Pepitango is a brand born from the passion and experience of designer Cristina Balestreri.
Pepitango is a fashion line with a simple and sophisticated style that uses high quality "technical" materials and offers the possibility to personalize each style. Because of all these qualities PEPITANGO has gained the admiration of professional as well as social tango dancers around the world.


CONTACT ME


For any inquires or if you would like to book a private tour with me. Please fill in the contact form and I will be happy to talk to you very soon. You can also phone or WhatsApp or just send me a mail.

+39 349 5556609

____________________________________________

SHOPPING WALKS & BEYOND TOURS

____________________________________________

GRAPHIC DESIGN SERVICES

 
 
 
Maria Bengtsson operates the florentine-shopping.com website, which provides the SERVICE.
This page is used to inform website visitors regarding our policies with the collection, use, and disclosure of Personal Information if anyone decided to use our Service.
If you choose to use our Service, then you agree to the collection and use of information in relation with this policy. The Personal Information that we collect are used for providing and improving the Service. We will not use or share your information with anyone except as described in this Privacy Policy. The terms used in this Privacy Policy have the same meanings as in our Terms and Conditions, which is accessible at florentine-shopping.com , unless otherwise defined in this Privacy Policy.
Information Collection and Use
For a better experience while using our Service, we may require you to provide us with certain personally identifiable information, including but not limited to your name, phone number, and postal address. The information that we collect will be used to contact or identify you.
Log Data
We want to inform you that whenever you visit our Service, we collect information that your browser sends to us that is called Log Data. This Log Data may include information such as your computer's Internet Protocol ("IP") address, browser version, pages of our Service that you visit, the time and date of your visit, the time spent on those pages, and other statistics.
Service Providers
We may employ third-party companies and individuals due to the following reasons:
- to facilitate our Service;
- to provide the Service on our behalf;
- to perform Service-related services; or
- to assist us in analyzing how our Service is used.
We want to inform our Service users that these third parties have access to your Personal Information. The reason is to perform the tasks assigned to them on our behalf. However, they are obligated not to disclose or use the information for any other purpose.
Security
We value your trust in providing us your Personal Information, thus we are striving to use commercially acceptable means of protecting it. But remember that no method of transmission over the internet, or method of electronic storage is 100% secure and reliable, and we cannot guarantee its absolute security.
Links to Other Sites
Our Service may contain links to other sites. If you click on a third-party link, you will be directed to that site. Note that these external sites are not operated by us. Therefore, we strongly advise you to review the Privacy Policy of these websites. We have no control over, and assume no responsibility for the content, privacy policies, or practices of any third-party sites or services.
Children's Privacy
Our Services do not address anyone under the age of 13. We do not knowingly collect personal identifiable information from children under 13. In the case we discover that a child under 13 has provided us with personal information, we immediately delete this from our servers. If you are a parent or guardian and you are aware that your child has provided us with personal information, please contact us so that we will be able to do necessary actions.
Changes to This Privacy Policy
We may update our Privacy Policy from time to time. Thus, we advise you to review this page periodically for any changes. We will notify you of any changes by posting the new Privacy Policy on this page. These changes are effective immediately, after they are posted on this page.

The document was updated on 23/05/2018 to comply with the relevant regulations, and in particular in accordance with EU Regulation 2016/679.
To make this site work properly, we sometimes place small data files called cookies on your device. Most big websites do this too.
What are cookies?
A cookie is a small text file that a website saves on your computer or mobile device when you visit the site. It enables the website to remember your actions and preferences (such as login, language, font size and other display preferences) over a period of time, so you don't have to keep re-entering them whenever you come back to the site or browse from one page to another.
A number of our pages use cookies to remember:
- your display preferences, such as contrast colour settings or font size
- if you have already replied to a survey pop-up that asks you if the content was helpful or not (so you won't be asked again)
- if you have agreed (or not) to our use of cookies on this site
Also, some videos embedded in our pages use a cookie to anonymously gather statistics on how you got there and what videos you visited.
Enabling these cookies is not strictly necessary for the website to work but it will provide you with a better browsing experience. You can delete or block these cookies, but if you do that some features of this site may not work as intended.
The cookie-related information is not used to identify you personally and the pattern data is fully under our control. These cookies are not used for any purpose other than those described here.
How to control cookies
You can control and/or delete cookies as you wish – for details, see www.aboutcookies.org You can delete all cookies that are already on your computer and you can set most browsers to prevent them from being placed. If you do this, however, you may have to manually adjust some preferences every time you visit a site and some services and functionalities may not work.