VISIT FLORENTINE ARTISAN AND DESIGNER WORKSHOPS AWAY FROM THE MASSES OF TOURISM

A PRIVATE AND CUSTOMIZED EXPERIENCE IN THE AUTHENTIC AND LOCAL FLORENCE
Hi I'm Maria, with me you will meet highly skilled traditional artisans and contemporary designers in local quarters of Florence!
We will walk through the most picturesque and slow areas of Florence to discover the amazing florentine heritage made of craftsmanship and creativity. You will visit small and authentic workshops, meet craftsmen and see them creating extraordinary Italian handmade items.
LOVE SHOPPING? DREAMING ABOUT A PRIVATE SHOPPING TOUR IN FLORENCE?

FIND UNIQUE ITEMS AND EXPERIENCE THE FLORENTINE ARTISAN CULTURE.
Join me in a fun and tailor-made shopping experience. You will meet local designers while visiting unique boutiques, small ateliers of fashion, jewelry, leather goods, gorgeous accessory and much more. Let me know your dreams and wishes and I will design a special private shopping experience for you!
EXCLUSIVE ARTISAN TOURS & PERSONAL SHOPPING WITH MARIA
WORKSHOP - BOUTIQUE - ATELIER - FOOD & WINE - KIDS FRIENDLY
I'm a graphic designer, crafts hunter and personal shopper with a great sensibility and love for beauty and aesthetics in all its forms. My research for authentic and unique florentine craftsmanship is continuous. After some years of interaction with artisans and designers I have acquired knowledge of what's behind a true genuine artisan item. My goal is to find new and different ways to conduct sustainable, alternative and fun walks in Florence to suite everyones taste. I am so grateful to be able to show Florence in a different perspective and immensely happy sharing with my guests my great love for art & crafts.
CANT GET TO FLORENCE? LET FLORENCE COME TO YOU!
TRY MY ONLINE ARTISAN SHOPPING SERVICE
Let me help you to find gorgeous and unique handcraft items, directly from my best artisan friends in Florence. Sit down and relax and I will do all the browsing for you. It's easy! Just tell me about your wishes and I will do all the research for you. You will receive your personal Wishlist with product information, photos and prices. Select the items you would like to purchase and I will send you the product links and email of each artisan. 
BOOK YOUR PRIVATE AND PERSONALIZED ARTISAN EXPERIENCE
Any walk can be combined with food & wine tasting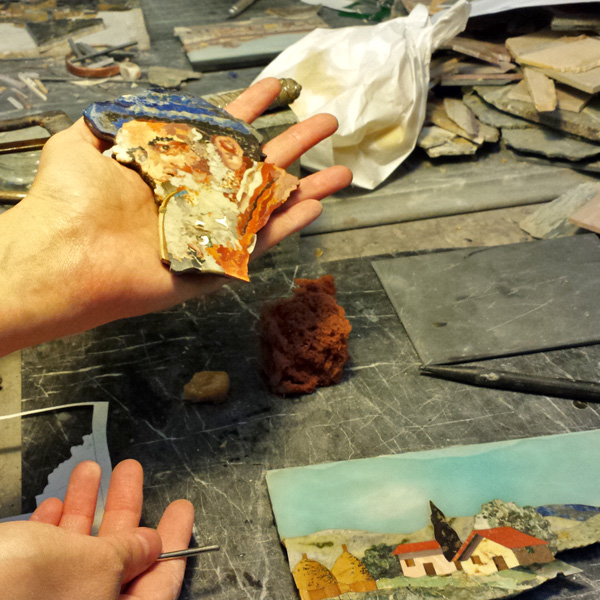 THE ARTISAN WORKSHOP EXPERIENCE
Discover local Florentine artisans. You will visit charming off the beaten path traditional workshops. Meet craftsmen and watch them create stunning and unique handmade objects in Florentine style using renaissance techniques.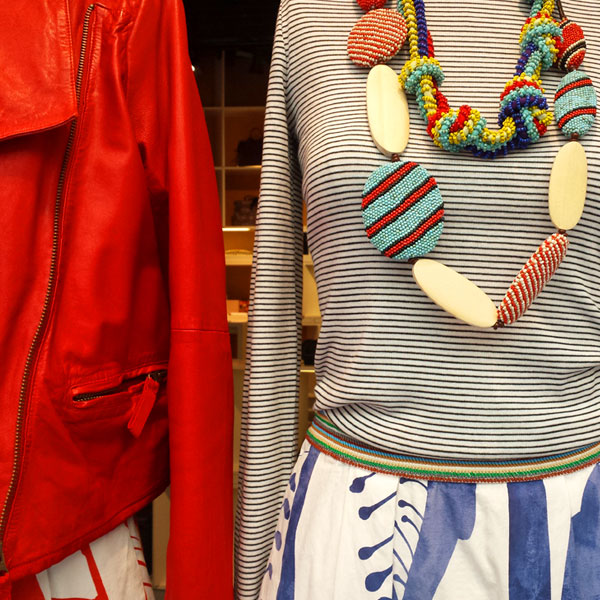 THE ARTISAN & DESIGN SHOPPING TOUR
A deep dive into exciting creative Florentine fashion and design ateliers. Interact with local designers behind small and unique fashion brands, each with their own story. A break and relax with a drink in a charming cafe just like a Florentine.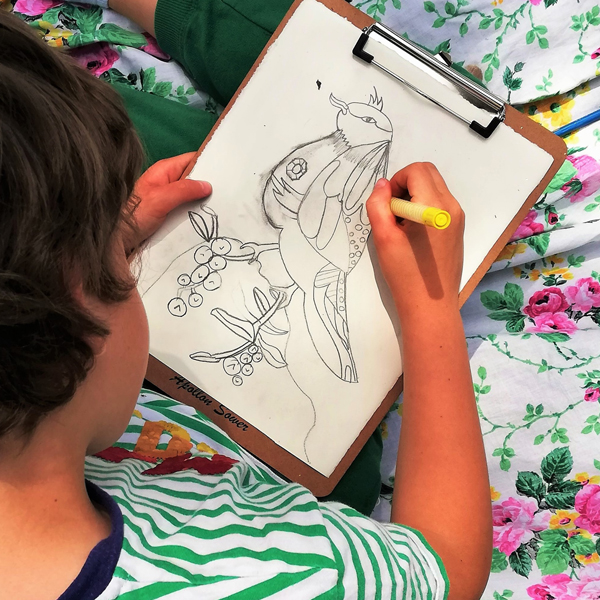 THE FUN FAMILY ART EXPERIENCE
A hands-on Art Experience! Enjoy the Green o
pen air creative workshop with Art Coach
. Biscuits and book reading in a cool independent bookshop. Discover a l
ocal wood artisan. Private g
elato tasting in the best florentine gelateria!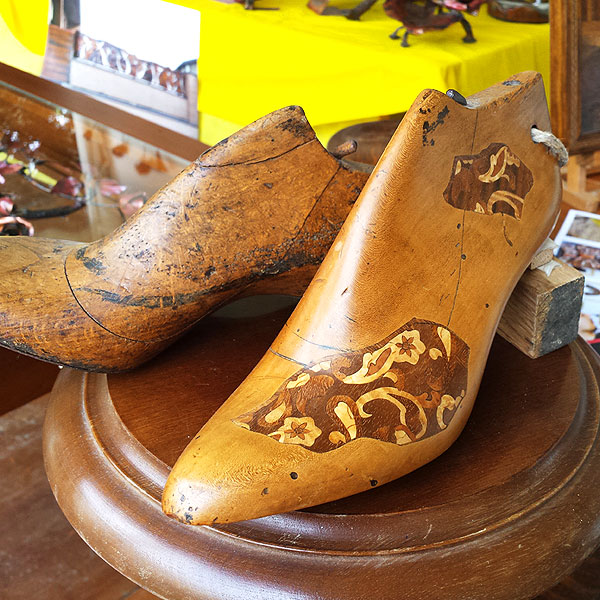 THE COOL SAN FREDIANO WALK
Visit amazing artisans and designer workshops in the vibrant and trendy design community of San Frediano in Oltrarno recently crowned by Lonely Planet, as being one of the coolest places in the world!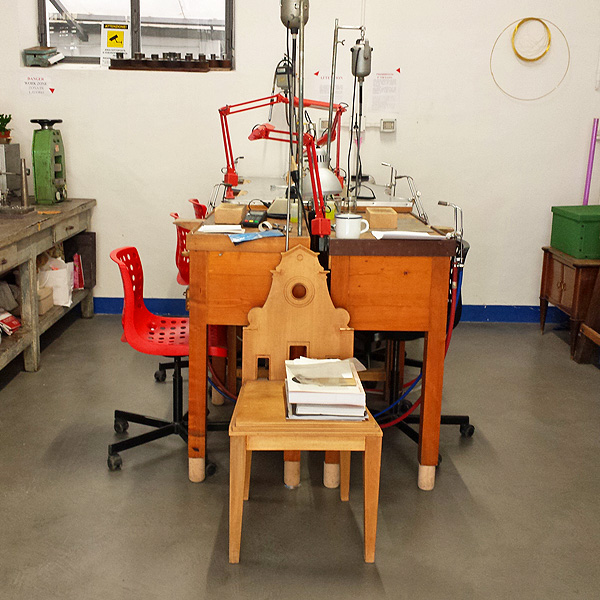 HANDS-ON GOLDSMITHS TOUR with WORKSHOP (1,5h)
For jewelry lovers! Discover amazing goldsmiths and metal designers creating precious jewelry and home items. We will visit contemporary jewelry designers in their coworking studio where you will create your own Florentine "souvenir" jewel.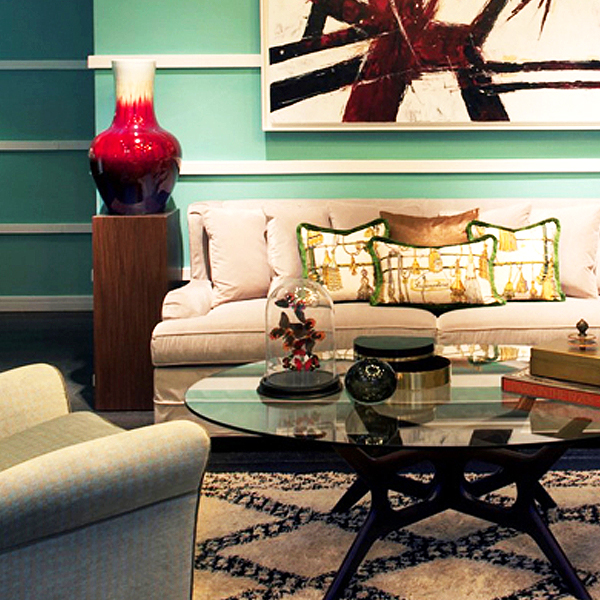 HOME & INTERIOR INSPIRATION TOUR
Discover stylish and exclusive shops and boutiques offering everything you need to design your dream home. Be inspired by objects and furniture from various eras. Visit antique and  vintage shops. Make contacts with talented Florentine interior designers and architects.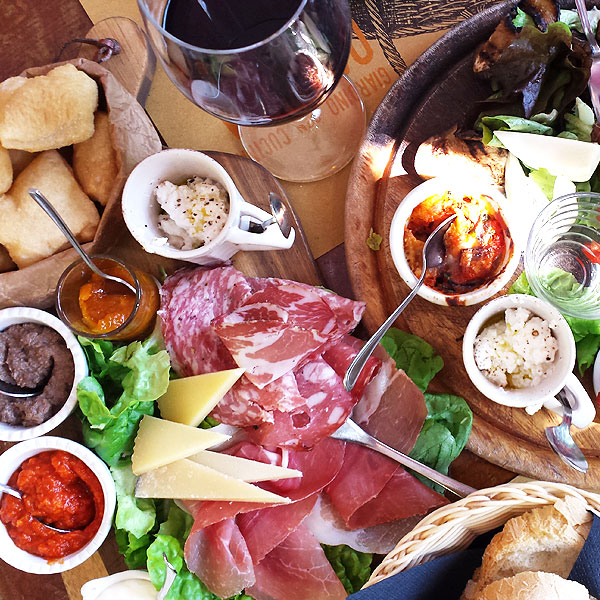 MY BEST TASTY FOOD & WINE EXPERIENCE
Taste tuscan delicacies in a lively local Florentine market. Wine tasting in the authentic local enoteca. A coffee break with delicious florentine cakes. Tasty surprises in typical traditional food shops. Learn about Florentine Street Food. Enjoy the best artisan gelato in town.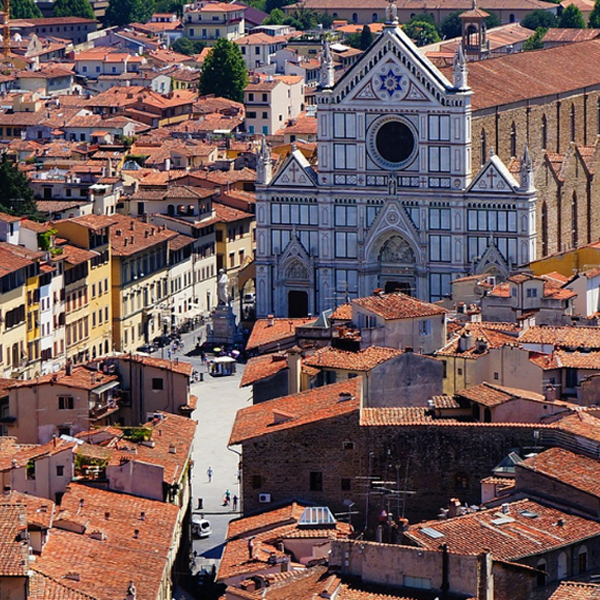 THE ARTISAN QUARTER TRAILS
Behind the scene experiences to various hidden and prestigious artisan areas in Florence. Meet and interact with local artisans and designers. Learn about unique traditional and contemporary creations. Relax with a drink and a Florentine snack on the go.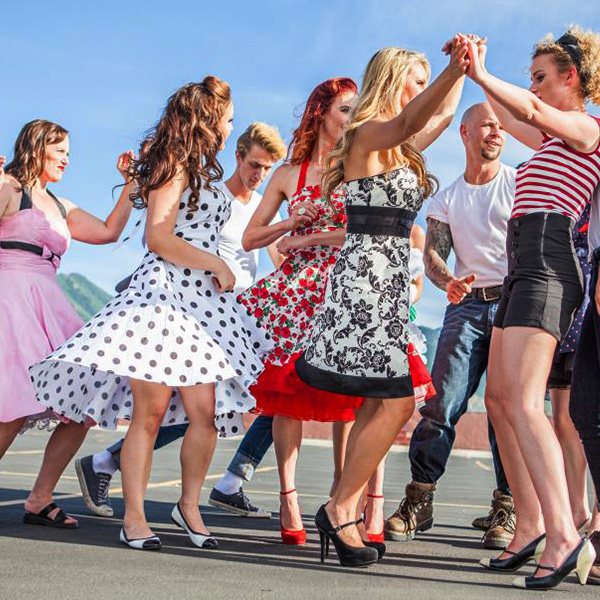 MY BEST VINTAGE & RETRO SHOPPING TOUR
For you who love vintage fashion clothing and second hand with crazy good deals! Dive into the glamour of the past and find unique pieces with fascinating details. In the end you will go home with a look that suits your style, personality and budget.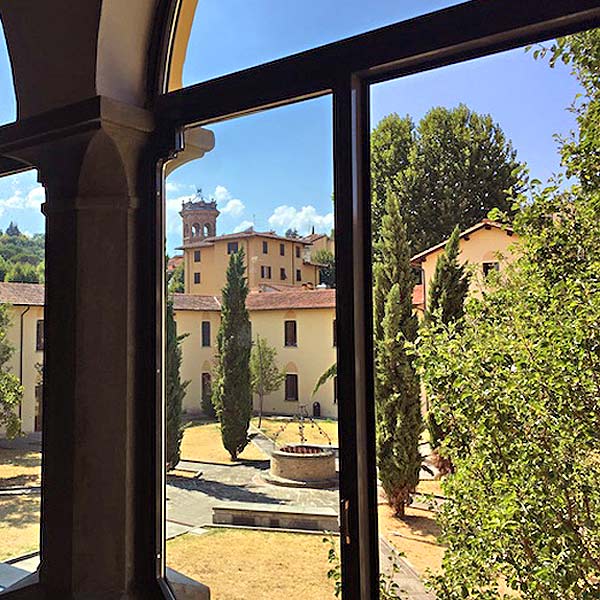 MEET ARTISANS IN THE 1896 OLD CONVENT
Visit the fascinating Old Convent in the heart of Artisan Florence! Today, the home of passionate craftsmen. Meet talented artisans and designers to discover ancient and contemporary crafts. Have a refreshing drink and relax in the extraordinary outside cloister.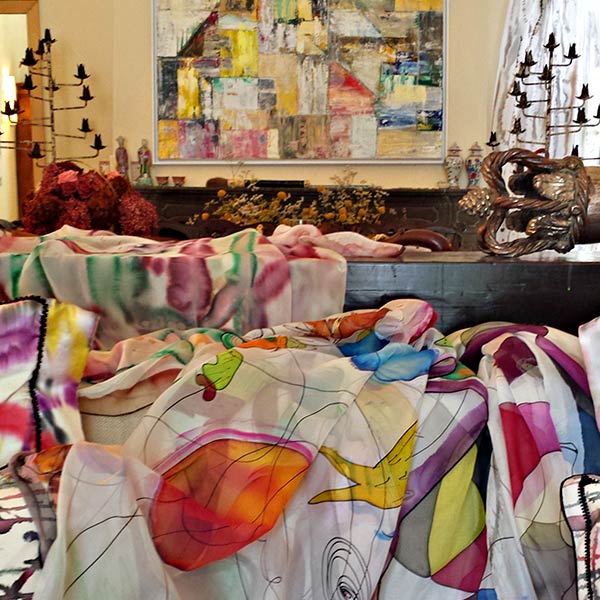 AT HOME WITH THE ARTIST EXPERIENCE
A private art, fashion and style experience! The eclectic artist will welcome us at her beautiful country house on the hills of Florence close to Oltrarno. You will enjoy colorful abstract paintings and unique hand painted silk scarves while sipping a cool drink.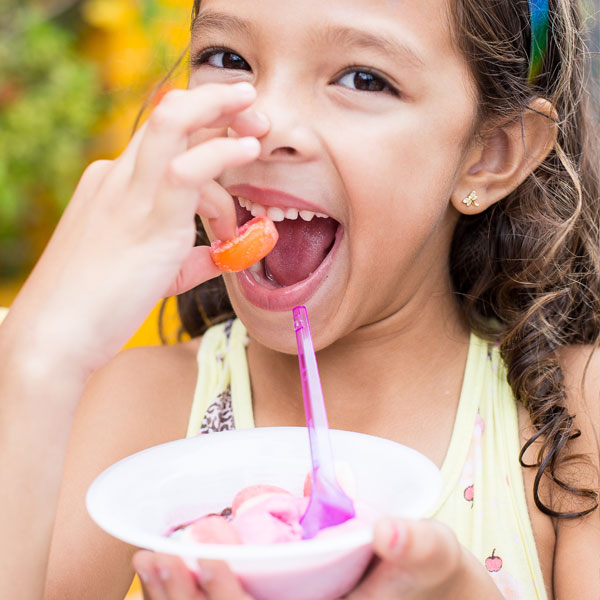 THE ARTISAN GELATO MAKING TOUR
Meet the master of gelato making! Discover the invention of authentic Florentine gelato making in a local artisan gelateria using only seasonal fresh ingredients. Learn about basics, process and new ideas in gelato making. We will also enjoy a delicious gelato tasting!
REVIEWS
WHAT MY GUESTS THINK ABOUT ME AND MY ARTISAN EXPERIENCES
Emma Hanby - England, United Kingdom - 15 May 2023
Maria is a warm and knowledgeable guide. We had a fantastic few hours and feel privileged to have seen some master craftsmen at work. We thoroughly enjoyed our morning and feel privileged to have seen the mosaics. Would thoroughly recommend booking this tour!
Dana Shany Atzmon, Israel - 4 May 2023
The tour with Maria was way more interesting and fun than we could imagine. She brought us to artisans of crafts which some of them we didn't know exist. Maria picked the talented and most welcoming specialists. She was very flexible and friendly and gave us additional information of things we wanted. Thank you Maria
Liz Richter - St Louis, MO, USA - 24 February 2023
We had a great time with Maria wandering Florentine artisan shops. On our tour, we stopped at a mosaic studio, a goldsmith, a leatherworker, and a paper marbling shop. Many artisans were either actively working on a project or would demo their craft for us - they were very engaging and, of course, their work was gorgeous. Maria is an excellent tour guide and really helped us to get to know the less touristy areas of Florence. She also was kind enough to send us a list of her recommended restaurants around town - we made it to three of them and all were wonderful. Would highly recommend this tour if you'd like to get away from tourist hotspots, meet real Florentines, and care about art and artisans. PS, this is not a shopping trip so if you're worried about feeling pressured to buy items, don't be!
Loan Loan - San Jose, CA, USA - 14 December 2022
It was truly a magical experience. If you love and appreciate high quality art and craftsmanship, Maria is the ideal person to guide you. She has so much love for for what it takes to make something wonderful and has curated an amazing network of talented artists. I came during the low season and essentially had a private tour, where I was able to ask and get to know the local artists more intimately. There are so many hidden gems that you wouldn't know from looking outside. I don't want to divulge too much on the local artists, as I encourage you to book this experience. Each artists and group we met, warmed my heart. Making something beautiful takes so much time and dedication and when you meet with the locals and see their work, it truly inspires you. In my current career, I'm unable to work with creative mediums, but this experience has really sparked my need to create. I have never been in a city that fosters and nurtures talent like Florence. Thank you Maria for taking me on such a wonderful experience!
Delphine Lin, Melbourne, Australia - 2 December 2022
Maria has a great love of traditional Florentine craftsmanship and I was guided through stone mosaics, Florentine style jewellery making, handmade leather artisans and the art of marble papermaking. In just 3 hours we were able to learn more about these traditional crafts from the Renaissance and exchange ideas, which was a very rare experience. Maria was professional and kind, I am a sometimes socially phobic person but I felt very comfortable with Maria. Thank you so much Maria. I highly recommend the experience with her.
Stephanie Mayne, New Orleans, LA, USA - 28 November 2022
We had a fantastic time with Maria and LOVED the tour. Highly recommend! My only regret is not doing this right when we arrived in Florence, as opposed to at the end of the trip, as we learned so much that would have been helpful during the trip. She gave us great shopping tips post-tour as well!
Diane La Voy . Cheverly, MD, USA - 4 November 2022
María led us to up-close visits with truly extraordinary artisans in four different arts: a group of mosaic artists whose exquisite pictures were as fine as any of the elegant tabletops I saw the next day at Pitti palace—and much more enjoyable; a classic gold crafter; a fine leather designer; and a maker of the classic Florentine paper. She also led us to better gelato than any we'd had. The following day we returned to the leather shop, Infinity leathers, to buy a custom-made belt and a card wallet. What made the experience so great was Maria's warm relationships with the artisans and her solid understanding of the crafts.
Paola Gianessi, Florence Italy - 19 October 2022
The tour with Maria was an absolute delight for me. I live in Florence and I love the art world, but it took a cultured and sensitive Swedish woman to let me discover authentic wonders. Three hours flew by to discover the Florentine hard stone mosaic, the goldsmith's art, the marbled paper and leather goods. Maria guided us from one craftsman to another, selected with care and every stop was very interesting. A highly recommended experience. This city contains many treasures, thank you Maria for letting us discover them!
Marini Surdi, Milan, Italy - 30 September 2022
A rich day in Florence! This experience was excellent and I especially appreciated the professionalism with which I was conducted. Even the artisans visited were chosen with great care and greatly stimulated my curiosity! The "Florentine hard stone inlay" really fascinated me not to mention the leather goods and the truly unique goldsmith's art. Thank you Maria you were fantastic!!
Rosemary Cenatiempo, New Jersey, USA - 8 March 2022
I've been on many tours, and this one is vastly different and very unique - in a great way! We saw true artisans actually honing their craft - homemaking Florentine jewelry, leather goods, mosaics and one of a kind paper art, using ancient techniques. Don't wait to book this tour! Maria exposes you to things you would not find on your own or on any other tour. Being an artist herself, Maria has a unique perspective and really does a great job explaining what we were seeing and experiencing. It was such a thrill to see Florentine artisans working their crafts.
The work is absolutely beautiful, a real treat.
Villa Dallavalle, Colorado, USA - 15 December 2021
This is a great experience! Maria took us to meet unique artisans with amazing skills and so friendly. I would never have found these artists on my own and now I feel like I could walk in their studios and be a long lost friend! Maria is an excellent host- well prepared, thoughtful, and easy to get to know. Definitely do this experience!
Elena Davis, USA - 30 September 2021
This was such a delightful experience. Maria is very knowledgeable in the inner workings of the artisans of Florence. She has established a rapport with various studios and is able to customize the experience according to your preference. All of the artisans we met were very welcoming and kind in showing their studios and finished products. I would highly recommend this tour and will also book some additional dates to see other artisans. Thank you, Maria, for such an amazing experience.
Trisha Chang, San Carlos, CA - 22 September 2021
I did 4 experiences during my 5 night stay in Florence and this was the highlight! Doors that I would have never discovered on my own were opened and I was warmly welcomed. My favorite was the mosaic artisan workshop where you get to meet the artists and the owners as they generously walk you through their craft and masterpieces. I also loved that she took me to a leather shop (as I was looking to get a leather belt for my husband) and I got to meet the owner who is the sweetest and who bent over backwards to make custom belts for my husband and me before we left! As she is also a personal shopper she helped point out what to look for/questions to ask before purchasing items and also gave me great recommendations for other gifts I was looking to purchase. Just be prepared to walk (I logged in almost 20k steps that day!). Thank you such much Maria!
Madalina Toderas, Netherlands - 24 August 2021
This experience was great and unique! Maria is a delightful guide, and it is very clear that she has very in depth knowledge about Florentine artisans. She was very friendly and thoughtful and made sure we were all enjoying the experience. We got to meet new people and learn about crafts that, I for one, would have never known about had it not been for this tour. It was great to see how craftsmanship is being passed down for centuries and kept alive to this day. I highly recommend this experience to everyone traveling to Florence!
John Eaton, New York, USA - 19 December 2020
What a unique and fascinating tour through the artisan world of Florence! Maria is very personable, and the artisans she introduced us to were all top-caliber in their craft ranging from stone mosaics, shoemaking, jewelry making, wood working, sophisticated leather goods, paper marbling, etc. We felt like the artisans knew Maria very well, so we got a very personalized and behind-the-scenes peek at their work. Since my wife and I were the only ones on the tour that day, Maria was able to customize it to our interests. Amazing!
Celestina Recchia, Swizerland - 14 October 2020
Con Maria abbiamo conosciuto e apprezzato delle professioni di tradizione fiorentina che in gran parte non conoscevamo. Per i miei figli adolescenti e anche per me si è aperto un nuovo mondo. Maria è stata bravissima nella scelta degli artigiani che abbiamo conosciuto di persona e che ci hanno presentato la loro arte con la grande passione che li ha spinti a scegliere un mestiere creativo e non usuale. Abbiamo iniziato il nostro giro da una commessa di mosaici e da un'orefice fiorentina di origini persiane. Queste due ragazze in modo sublime sono riuscite a unire nel loro lavoro la tradizione e un'interpretazione moderna di questa. Poi abbiamo conosciuto due uomini che hanno ereditato delle passioni dalle loro famiglie e che ne hanno tratto delle proprie per la loro vita. In pelletteria abbiamo conosciuto Dimitri che proviene da una famiglia di ottimi cuochi. Lui la sua passione però l'ha trovata nella produzione di borse. Tutte rigorosamente fatte a mano. L'ispirazione la trova nelle forme del quotidiano. Forme semplici e lineari fatte di cuoio di alta qualità. Abbiamo concluso il nostro giro ammirando come viene marmorizzata la carta. Abbiamo scelto i colori e le forme. Il risultato è stato magnifico. Consiglio il tour con Maria a tutte le persone interessate al dietro le quinte di professioni che hanno una lunga tradizione e che sono troppo preziose per finire nell'oblio. Preziosa è anche Maria! Con lei ci siamo sentiti subito a casa e a nostro agio. Grazie di cuore e sicuramente arrivederci.
Paula & Tom Guardabascio - Boston, USA - 27 December 2019
Florence Beyond the Usual!
Experience Florence with Maria. You will be informed through passion and realness what Florence is all about. This was our third visit to this beautiful city. The Duomo, David, the Arno, never cease to amaze and inspire. For this trip though, we wanted to dig deeper. Maria answered that call with her "My Best Florentine Artisans" and "Fashion & Design Walk". Maria listened to us and then put together an itinerary that gave us more than we expected. Florence's heart and soul has been and, as we learned, continues to be her artisans. We met people of extraordinary talent who imparted on us not only their skills, but their vision and connection to the past. We were honored to spend time with individuals and families, some of whom have been carrying on traditions for over a century. The impressions made will never be forgotten. Grazie mille, Maria. We wish you success and happiness. Until next time, Paula and Tom
Craig Keim & Chris Andersen - Boston, USA - 19 November 2019
Amazing walking tour of Florence!
My husband and I met Maria through a mutual friend and we had the most splendid morning with her. We met at 9am at our hotel and she totally leaves the day up to you. She is so knowledgeable about the city and is prepared with many places to visit but will fully tailor the experience around what your are interested in. We saw authentic artists making jewlery, students at the leather school, paper makers and my favorite the Florentine mosiac artists workshop. The amount of genius and talent in this room is truly mind blowing and it to see then work and show us their process makes you appreciate this ancient craft. We will never forget this experience and Maria is so kind and friendly that she makes the day so enjoyable and fun! Grazie a tutto, Maria! Baci!
Martha Mazzone - Boston, USA - 11 October 2019
I booked a tour with Maria through my hotel. The goal was to get off the beaten path and find some shops and studios where I could see real craft, rather than the endless shops filled with the same leather and paper items. Maria was absolutely a treasure. She arrived at the hotel and we set out to explore, visiting amazing mosaic, ceramic and paper artists and popping into some clothing and scarves stores as well. I learned so much, bought so much (!) and enjoyed myself so much that I gave friends of mine on their honeymoon to Florence a tour with Maria as well. She was knowledgeable, energetic, fun, and sensitive to tired feet! And just a lovely and sweet person as well. I felt like I gained a friend in Florence along with my pottery and scarves!! Couldn't recommend more highly.
Linda Lassman - Manitoba, Canada - 27 August 2019
Florence is a city full of wonderful places to shop, but how do you know what to look for, or where?
This was a fantastic way to start! Maria took us to see the workshops of some of the top artisans in the city--the studio of stone artists, a shop selling custom, hand-made shoes, a goldsmith's shop, a printmaker's shop (that we noticed walking past to somewhere else, so we stopped there as well), a leather shop, and a custom pursemaker's shop, as well as pointing out other shops that might be of interest. As a graphic artist herself, Maria knows a lot about the artistic community in Florence, which (as one might expect) is huge, and the shops we visited were of the highest standards. All shared information on how they created their products, but there was no pressure for us to buy anything, which was very much appreciated. There was a lot of walking on this tour--fortunately mostly on flat surfaces--and in the August heat this was a challenge. But it was well worth the time spent and the next time I go to Florence, I would definitely sign up for this tour again, to see what new artists there are. Maria was friendly, interesting, and eager to share her city with us. I really enjoyed this tour and would recommend it to anyone wanting a broader, more in-depth shopping experience.
Kathryn Wacker - Virginia, USA - 22 August 2019
I would recommend going on this tour with Maria. It's something you would not be able to do on your own as you meet local artisans that work in a special specific field. I was able to watch shoes being made by hand by interns who spend a year working in this field to learn this skill. I watched skilled stoneworkers in their detailed work of making mosaic "painting style" art that amazed me. I visited a leather shop and watched as the family built purses; they also build and sold belts and wallets and other leather items. I visited a local word craftsman as he repaired very old and special pieces of wood furniture. Last, I visited a local jewelry designer and was able to see the details that went into making a fine piece of jewelry. thank you Maria for arranging all of this.
These are very special memories I will always have.
Debra Stokes - Melbourne, Australia - 30 July 2019
What a great experience!
We met at Florence railway station as agreed, this was not my first trip to Florence however it was my friends. We were taken to places we would never have found ourselves and the selection could not have been better. I did damage to my bank account on my first stop but I purchased things I will treasure for a long time to come. Even if you have been to Florence many times there is something special about sharing it with a passionate woman who is willing to listen to you and there was no pushing for a sale nor with time. We had paid for 3 hours however Maria was never in a rush she said we could take as long as we wanted. When we said goodbye I was greeted with messages of other places we might like to visit... And we did! Thank you Maria for putting so much effort into planning our stops and for being a friend not a guide. When next in Florence I will certainly be coming on another tour with you. We have had many guides on this trip but you have been the one to plan to the minutest detail and we never felt any pressure to hurry up or purchase. You made our trip to Florence a bet special one and a day I will remember for a long time to come. Thank you so much!
Linda Reib - California, USA - 22 June 2019
Remarkable private tour with Maria!
I was very interested in just wandering around seeing local artists and tasting all the wonderful food That Florence had the offer. Maria delivered!! In fact I so enjoyed my time with her that I am booking her again with my niece and myself for another trip in September! This was a solo trip for me and I booked a solo tour. I so enjoyed being with Maria one on one as Maria's incredible knowledge of Florence comes through at every turn of every beautiful Corner in Florence! I realise she does various tours to appeal to everybody and I'm excited to take one of those at some point but all I can say is that together with Maria I had an incredibly memorable tour of Florence that I shall never forget. I was also able to buy things from local artisans that I never would have found and I never felt pressured at any point. Every artisan was very welcoming and very excited to tell their story of their craft. Thank you Maria a job very well done! And I need to add that the tastings at the local market were absolutely delicious! Maria made sure she showcased what Florence is known for in the culinary world. And important to note after she got home she followed up with recommendations having noted what I was interested in in terms of specific shops foods coffeehouses houses gelato etc.
Monica Barnett - North Carolina, USA - 4 June 2019
As a person with a creative background who enjoys making of all kinds, I was super excited to see this tour. Maria is a beautiful person with a lot to share about Florentine artisans. She has clearly done a lot of research and spent time building personal relationships with all of the artisans we visited. She helps to explain the different crafts and also facilitated conversation so that the passion of the artist was very evident. Maria is focused on making sure her guests get the best experience possible and she really listened to me as a friend. I highly recommend any experience Maria hosts. Don't miss this one if you have a passion for arts, crafts and making with your hands- it's the best things I have done in Florence!
Amanda Baxter - Virginia, USA - 6 May 2019
I had such a wonderful time with Maria! It was so amazing to see a different side of the city, to see the artisans that carry on work that you could have seen being done in the renaissance! It was jaw dropping the amount of skill and talent, and care and pride that went into the array of trades she shows you. Many of these were not artisans you would have found on your own, one was directly across from my hotel and I had no idea! This tour is also a wonderful time to get souvenirs for family and friends, and definitely for yourself! Unique beautiful items that are completely Firenze and that no one else will have! While it is a great time to buy gifts no one pressures you into buying anything, which is greatly appreciated. Additionally, Maria was personable and friendly. She was easy to chat with and knew a lot about the city and the people who live and work here. She genuinely seemed interested in getting to know me and my interests and it was enjoyable to learn about her and get to know her and beautiful Firenze!!! I absolutely adore art and the museums and this really was icing on the cake to get to see some of the great work in progress. I HIGHLY recommend this tour!!! P.S. Maria also gives great recommendations for food and other shopping.
Rebecca Sherouse - California, USA - 9 April 2019
What a terrific experience!
Maria was a wonderful guide to some truly amazing places: on this spring morning, we stopped at a mosaic workshop, goldsmith shop, wood inlay, shoemakers, leather shops, and a paper-making/bookbinders. And at each place it was clear the owner knew and respected Maria and welcomed us in with enthusiasm. I loved being able to hear (and see!) the artisans at work, with Maria translating throughout. I didn't buy anything on the tour, mostly because I wanted to the chance to see everything before committing to any one purchase. But I was given business cards from each artisan's workshop, and since the tour I've already been back to two of them to make purchases that will be lifelong souvenirs of this trip. I highly recommend taking this tour! And if possible, do so early in your time in Florence so that you can benefit from Maria's advice and knowledge as you shop during the rest of your stay.
Carolyn Ahr - San Francisco, California, USA - 2 January 2019
This tour was more incredible than I could have imagined!
Maria is so sweet and warm, and you can tell she has great passion for the work of the artisans, which the makes the tour that much more meaningful. Maria is a true expert at knowing the best, local Florentine artisans shops and facts; be prepared to be in awe of their work as you go behind their intimate scenes! I recommend this tour to everyone who wants to experience the secrets and talent (that's been passed down for generations!). Thank you, Maria!!
Tracy Dowdy & Randall - San Diego, California, USA - 6 December 2018
Maria made our time in Florence a truly incredible experience.
Maria has a knack for understanding you and what you like and then personalizing her tour based on what you share with her. She knows Florence very well and takes you off the beaten path to explore the best places to shop and to meet some of the best artisans in the city of Florence. My husband hates to shop but he LOVED going to see I Mosaici Di Lastrucci and their work of the prestigious technique in creating unique artworks with natural stones as well as the food market and much more! I would highly recommend hiring Maria with Florentine Experience Shopping when you visit Florence! Thanks Maria for a wonderful day!
Carl M. - New York City, USA - 12 November 2018
Amazing, amazing, amazing!
Maria holds the key to a hidden world of Florentine artisans. Her passion for the arts and this beautiful city were clearly evident as we walked the cobbled streets, stepping back in time with each studio/shop visit. Art created before my eyes using tools and methods unchanged since the Medici period. Maria's presence forms a bridge between her clients and each artisan, allowing questions to be answered and interests satisfied. As a New York sculptor I came away completely inspired. PS: if you have the time I seriously recommend you take advantage of more than one of Maria's tours to get a well rounded feel for what makes Florence tick. Cheers!


, Victoria Australia - 15 September 2018
Fun Family Florence, a great creative experience for kids! Maria was great and we got to experience Florence like a local. We went to a local bookshop for kids, an artists studio, a private park and not to mention we ate pizza and also tasted yummy Italian gelato. I highly recommend this experience for kids and will definitely enhance their creativity. Don't think twice about doing this! Your kids will love it.
Catherine, Vermont USA - 23 July 2018
This tour was exceptional. Maria introduced me to artforms and workshops that I never would have encountered otherwise. It was delightful to discover that the tradition of artistic apprenticeship is still alive and thriving in Florence and the chance to meet the artists and have "behind the scenes" tours was incredibly valuable. Maria is not only well connected and extremely knowledgeable, but as a creative person herself she also helped me see the city and its traditions through an artist's eye and mind. Highly recommended!!!
Laura Morelli, travel writer - Georgia, USA - 4 July 2018
Maria takes visitors behind the scenes to visit Florence's best makers of belts, bags, mosaics, jewelry, and other beautiful work. Maria will introduce you to people who are not only some of the most accomplished artisans you will ever encounter, but who are also genuinely friendly locals who are delighted to share their passion with visitors! I brought my children along on this experience and everyone had a wonderful time getting to step into tucked-away workshops that you might pass by if Maria didn't take you by the hand in this behind-the-scenes experience. Highly recommended!!
Aki - Santa Monica, California, USA - 8 October 2017
Great tour to visit artisans who create magnificent work of art. Maria was very knowledgeable about the history and arts and I really enjoyed the experience. We visited a local mosaic maker, goldsmith, shoe maker, leather maker, and wood crafter. Meeting with the artisans made me more appreciate the handmade products. She was also very helpful to translate to Italian so that all the questions were answered. It was very interactive and I'm glad I joined the event.
Highly recommended!!
Reiko - Seattle, Washington, USA - 2 October 2017
What a special day! I knew the tour sounded interesting with the added bonus of shopping opportunities, but I had no idea how touched I'd be by experiencing true artisans at work. Maria has done a phenomenal job of seeking out true Florence artisans who have been working a lifetime at perfecting their crafts, and in many cases keeping the centuries old traditions and techniques alive. It is one thing to see a beautiful craft in a store, but to step in to an artists studio, see them at work it only heightens your appreciation for the beautiful results. Each artist took special care to share their craft, to answer questions and to share their passion with you. There was never any pressure to purchase, and you could just feel how honored they were to have you visit. I highly recommend this tour for anyone who is looking for a unique, once in a lifetime artisan experience.
INFO & TIME
FOR OUR SAFETY
We will be using face protection during our visit inside the workshops.
Disinfectant gel will be provided before and after the visits.

ARTISAN EXPERIENCES

THE ARTISAN WORKSHOP EXPERIENCE - THE COOL SAN FREDIANO WALK - HANDS-ON GOLDSMITH & JEWELRY TOUR with WORKSHOP (1,5h) - HOME & INTERIOR DESIGN INSPIRATION TOUR - MY BEST TASTY FOOD & WINE EXPERIENCE - THE ARTISAN QUARTER TRAILS - MEET ARTISANS IN THE 1896 OLD CONVENT - AT HOME WITH THE ARTIST EXPERIENCE


Monday - Tuesday - Wednesday - Thursday - Friday
SHOPPING & FAMILY EXPERIENCES
THE ARTISAN & DESIGN SHOPPING TOUR - MY BEST VINTAGE & RETRO SHOPPING TOUR - THE FUN FAMILY ART EXPERIENCE - THE ARTISAN GELATO MAKING TOUR


Monday (only afternoon) - Tuesday - Wednesday - Thursday - Friday - Saturday (only morning)

TIMETABLE

Morning: 10:00 – 13:00
Afternoon: 15:00 - 18:00

Time and duration are flexible according to customer preference.
DURATION EXPERIENCE:  2 - 4 hours
MAXIMUM PARTICIPANTS:  4 (5)
* No obligation to purchase anything during experiences.
* Any experience can be combined with food & wine tasting.
* Aperitivo can be combined with any of the afternoon experiences.

ARTISAN COURSES
I can help organizing private artisan workshop lesson upon request.

PAINTING CLASS - SILK SCREEN - MOSAIC & RECYCLING - LEATHER - JEWELRY - FRESCO PAINTING - WOOD MARQUETRY - MARBLED PAPER


PARTNERS

COOKING CLASSES IN THE HISTORIC
CENTRE OF LUCCA
Join us for a personalized, memorable day shopping the markets like a local, returning to the palazzo to prepare the days menu, and finally sitting down together enjoying the fruits of our discoveries under the leadership of a chef who has been teaching cooking classes for 20 years.
In short, we invite you to create a memory of your visit to Italy and master one of her greatest gems; it's cuisine. Rated #1 attraction in Lucca
www.extravirginlucca.com
extravirginlucca@gmail.com


WHEN THE ITALIAN CULINARY TRADITIONS MEET THE SOUNDS OF THE BEST ARIAS OF ITALIAN OPERA.

Immersed in the in the Italian countryside, learn to cook typical dishes using genuine Italian methods while accompanied by beautiful Italian Opera. Much more than a cooking class, this is a multi-dimensional experience. Sight, smell, sound,.. and all your other senses will be awakened, leaving you with unforgettable memories.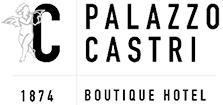 WELCOME TO PALAZZO CASTRI 1874
THE EXCLUSIVE BOUTIQUE HOTEL IN FLORENCE

Palazzo Castri 1874 is a fully restored boutique hotel dating back to the years of Florentine Impressionism. Treat yourselves to a stay in a sophisticated room with a view of the Cathedral of Santa Maria del Fiore and theluxuriant inner garden "La Limonaia". Relax in the exclusive spa immersed in fragrant steam and toning jets of water.

WELCOME TO OUR SHOWROOM IMMERSED BETWEEN OLIVE TREES AND VINEYARDS IN CHIANTI

The idea of ​​combining craftsmanship with fashion uniqueness is at the heart of the creation of Chiantihome.
Curiosity and the desire to experiment are always the starting point in the realization of our products.
Whether it is a plaid or a dress, a tablecloth or a shirt, our starting point will always be the texture and beauty of a fabric together with the desire to experience.


PEPI TANGO: PASSION, EXPERIENCE AND CREATIVITY AT YOUR SERVICE!


Pepitango is a brand born from the passion and experience of designer Cristina Balestreri.
Pepitango is a fashion line with a simple and sophisticated style that uses high quality "technical" materials and offers the possibility to personalize each style. Because of all these qualities PEPITANGO has gained the admiration of professional as well as social tango dancers around the world.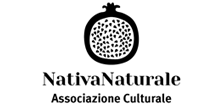 NATIVA NATURALE: A CULTURAL ASSOCIATION PROMOTING WELL-BEING
Based in a beautiful apartment in medieval Florence designed to create aggregation and carry out numerous activities at 360 degrees.
Nativa Naturale offer traditional cooking courses. You can enjoy an aromatic aperitif, buy local products with a short supply chain and organic wild cosmetics. Nativa Naturale offer cultural and artistic events, phytotherapy courses and bio-natural and holistic disciplines.
www.facebook.com/NativaNaturale
nativanaturale@gmail.com
CONTACT ME


For any inquires or if you would like to book a private tour with me. Please fill in the contact form and I will be happy to talk to you very soon. You can also phone or WhatsApp or just send me a mail.

 +39 349 5556609

____________________________________________

SHOPPING WALKS & BEYOND TOURS

____________________________________________

GRAPHIC DESIGN SERVICES

 
 
 
Maria Bengtsson operates the florentine-shopping.com website, which provides the SERVICE.
This page is used to inform website visitors regarding our policies with the collection, use, and disclosure of Personal Information if anyone decided to use our Service.
If you choose to use our Service, then you agree to the collection and use of information in relation with this policy. The Personal Information that we collect are used for providing and improving the Service. We will not use or share your information with anyone except as described in this Privacy Policy. The terms used in this Privacy Policy have the same meanings as in our Terms and Conditions, which is accessible at florentine-shopping.com , unless otherwise defined in this Privacy Policy.
Information Collection and Use
For a better experience while using our Service, we may require you to provide us with certain personally identifiable information, including but not limited to your name, phone number, and postal address. The information that we collect will be used to contact or identify you.
Log Data
We want to inform you that whenever you visit our Service, we collect information that your browser sends to us that is called Log Data. This Log Data may include information such as your computer's Internet Protocol ("IP") address, browser version, pages of our Service that you visit, the time and date of your visit, the time spent on those pages, and other statistics.
Service Providers
We may employ third-party companies and individuals due to the following reasons:
- to facilitate our Service;
- to provide the Service on our behalf;
- to perform Service-related services; or
- to assist us in analyzing how our Service is used.
We want to inform our Service users that these third parties have access to your Personal Information. The reason is to perform the tasks assigned to them on our behalf. However, they are obligated not to disclose or use the information for any other purpose.
Security
We value your trust in providing us your Personal Information, thus we are striving to use commercially acceptable means of protecting it. But remember that no method of transmission over the internet, or method of electronic storage is 100% secure and reliable, and we cannot guarantee its absolute security.
Links to Other Sites
Our Service may contain links to other sites. If you click on a third-party link, you will be directed to that site. Note that these external sites are not operated by us. Therefore, we strongly advise you to review the Privacy Policy of these websites. We have no control over, and assume no responsibility for the content, privacy policies, or practices of any third-party sites or services.
Children's Privacy
Our Services do not address anyone under the age of 13. We do not knowingly collect personal identifiable information from children under 13. In the case we discover that a child under 13 has provided us with personal information, we immediately delete this from our servers. If you are a parent or guardian and you are aware that your child has provided us with personal information, please contact us so that we will be able to do necessary actions.
Changes to This Privacy Policy
We may update our Privacy Policy from time to time. Thus, we advise you to review this page periodically for any changes. We will notify you of any changes by posting the new Privacy Policy on this page. These changes are effective immediately, after they are posted on this page.

The document was updated on 23/05/2018 to comply with the relevant regulations, and in particular in accordance with EU Regulation 2016/679.
To make this site work properly, we sometimes place small data files called cookies on your device. Most large websites do this too.

What are cookies
A cookie is a small text file that a website saves on your computer or mobile device when you visit the site. It allows the website to remember your actions and preferences (such as login, language, font size and other display preferences) for a period of time, so you don't have to re-enter them every time you return to the site or navigate from page to page . Some of our pages use cookies to remember: - your display preferences, such as contrast color settings or font size - if you have already responded to a survey pop-up asking you if the content was useful or not (so you will not be asked again) - if you have consented (or not) to our use of cookies on this site Furthermore, some videos embedded in our pages use a cookie to anonymously collect statistics on how you arrived and what videos you have visited. Enabling these cookies is not strictly necessary for the website to function, but it will provide a better browsing experience. You can delete or block these cookies, but in that case some features of this site may not work as expected. The cookie information is not used to personally identify you and the template data is completely under our control. These cookies are not used for purposes other than those described here.
How to control cookies
You can control and / or delete cookies as you wish: for details, see www.aboutcookies.org www.aboutcookies.org You can delete all cookies already on your computer and you can set most browsers to prevent them from being placed. In this case, however, you may need to manually adjust some preferences each time you visit a site and some services and features may not work.